Mar 14, 2022
10+ Best Affiliate Marketing Tools for Affiliate Managers in 2022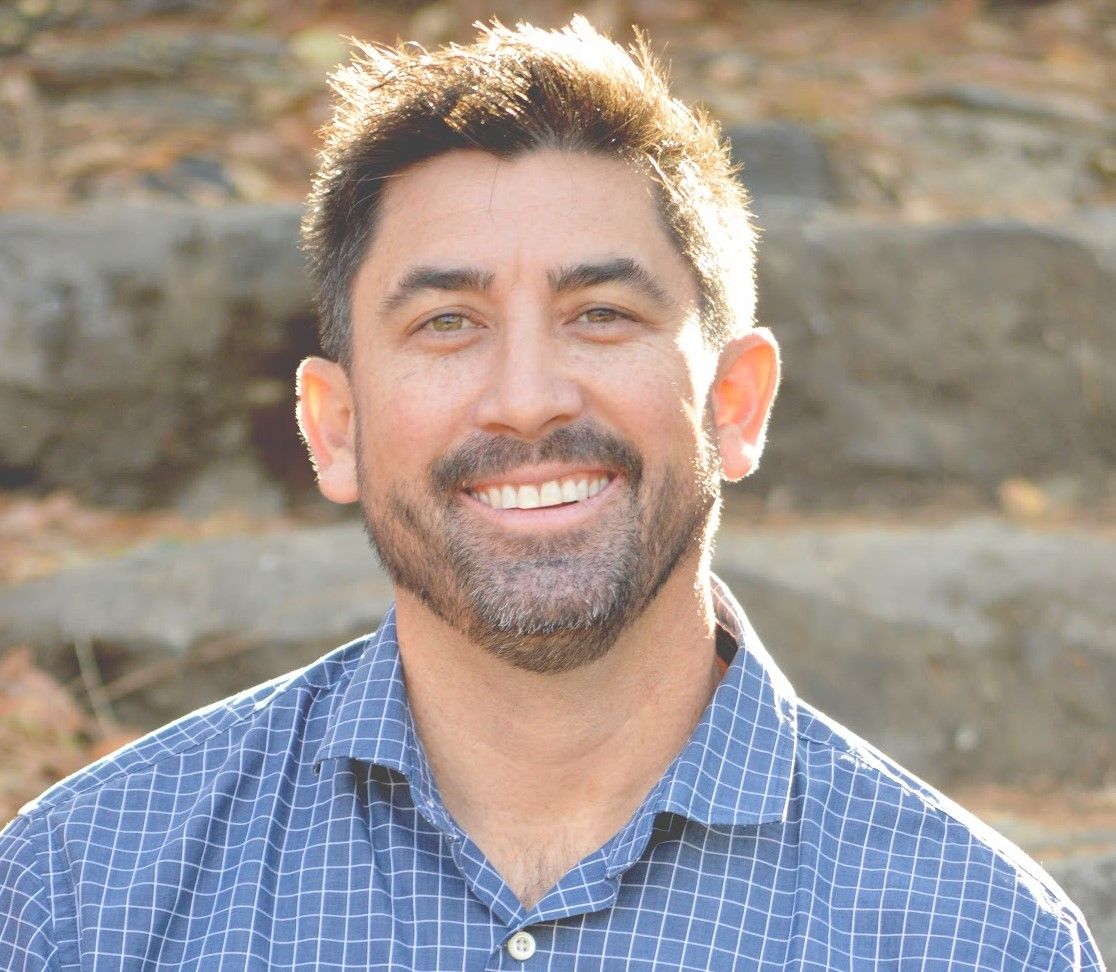 As an affiliate marketing manager, you have a lot of responsibilities. You need to grow your program, schmooze with your top affiliates, and manage tasks in between. But where do you find the best affiliate marketing tools to help you save time and boost efficiency?
I've been obsessed with improving my personal productivity over the last decade, so I've done all the heavy research on affiliate marketing tools that are working for me and my team right now. I'm sharing my favorite for 2022 in this article; let's jump in.
What are affiliate marketing tools?
Simply put, affiliate marketing tools are anything that makes your work easier and makes you more efficient. They can be a variety of things, from software to services, or even just a well-timed suggestion from a colleague.
What are the best affiliate marketing tools for affiliate managers in 2022?
There is no "one size fits all" answer when it comes to the best affiliate marketing tools for affiliate managers; what works for one person might not work for another. However, I've narrowed it down to my top ten favorite tools that I think will make the biggest impact on your productivity in 2022. Here they are.

You may be familiar with Similar web. Lots of awesome data, but a bit overwhelming and expensive. They also make a free chrome extension that is arguably more useful.
Simply put, it suggests other sites that you might be interested in. I use it all day when building a list of affiliate partners that will fit the niche.

This is a crazy powerful SEO and PPC tool, but there are some great features you can use for recruiting great partners that make it one of the best affiliate marketing tools in 2022.
The link building tool will help you find sites that rank well for keywords you want your brand associated with. Here are a few ways to get the most out of it:
Build a list of sites promoting similar products.

Find sites doing direct linking to you and incentivize them to do more with your brand with an affiliate partnership.

Do keyword research for your affiliate partners, showing keywords that have good volume and they could rank for easily.

This tool is far from free, but since it covers both SEO and PPC channels too, it's an easier conversation to share that cost with your other teams.

Hunter lets you find email addresses in seconds. This Chrome extension quickly scrapes a website for email addresses. Even if you can't find the right contact, you can usually find the structure, and then go on Linkedin to find the right person.

They offer 100 free email copies per month and I have never gone over.

If you want to combine the best parts of the top three suggestions, Grovia is the solution to be looking at.
Affiliate managers who are focused on growing their affiliate program often don't have the time to research and vet new affiliates. Grovia makes it easy by finding the right influence partners that match your niche. You can find out more about our service here.
When it comes to affiliate marketing tools, this is my number one suggested tool on the market today. Grovia tool is the most complete solution on the market for recruiting affiliates. They also continue to improve their software and maintain an affordable price.

Octopus is an outstanding tool for outreach on Linkedin. You build a list of potential partners on Linkedin, then create an automated message and sequence to reach out to them. Octopus goes and does the work for you, saving hours each day. This is one of those multi-purpose affiliate marketing tools that can help with all partner channels at a company.
One of my best tactics is to find 2nd and 3rd connections with "affiliate" in their profile. I create a list of hundreds of potential new connections and fans, then message them to connect with my best pitch. Giving something of value is important here during this outreach, so make sure you put out the helpful vibe.

One of my least favorite activities is going back and forth on email regarding scheduling a meeting. Appointlet makes scheduling calls so much easier with a link connected to your calendar.
I like using my Appointlet link in my email signature so that with every email I send out, people have an option to schedule a call with me. When they do, the calendar invite goes to all parties with call information. And if they need to reschedule, it is super easy to do within the calendar invite.
Stop burning calories trying to find a time that works for everyone. This affiliate marketing tool is free but has a premium version for just $8 a month.

Another one of those affiliate marketing tools that I use to save time is Loom. It's a video recording platform where you can record your screen and yourself at the same time.
The first five minutes are free, but if you upgrade to the premium version, which I highly suggest for unlimited video recording options.
This is my favorite way to communicate with partners. I'm a visual learner, we live in a video-driven and very short attention span era. Instead of writing out a long email with instructions, I make a quick video and send it out as replies to emails, Slacks, and Linkedin messages.

I make two types of videos:
Tutorial videos that I use to instruct employees at the company on how to do a task.

Personal outreach videos where I talk it out on screen so your partner gets familiar and comfortable with me.
These videos have really good feedback; people can tell that I genuinely care enough to take the time to make them a video. This helps in building loyalty and street cred for the future of the partnership.

Acadium is an online marketing community platform that connects businesses with remote marketing talent. You can find and hire part-time employees from all over the world at a fraction of the cost you would pay for an in-house employee.
For a low, onet-time price, Acadium sets you up with an intern for 3-month. 10 hours each week this junior marketer will do the tasks your business needs done. Businesses can create an open-rec for a need at their company, and Acadium will send over qualified candidates to interview. Once you find the right fit, the clock starts on the new hire.
I love this service. The hiring business gets a highly qualified and smart marketer to get their feet wet in marketing. The exchange is to give them mentorship, which can be fulfilling if you are into that sort of thing.
Organizing your thoughts into typing is a learned trait. Grammarly is your buddy that is editing all your writing throughout the day. The chrome extension has saved me from looking like an idiot in thousands of emails, slides, and other documents through the years. It has even made me a better more articulate writer (allegedly).
Brand protection from PPC brand bidding with Brandverity. There are lots of affiliates out that will buy search results on the top of Google, send traffic to you, and try to earn more commissions than they are spending. Brand Verity is protecting you from that nonsense fraud.
Simply select the keywords that you want protected and Brandverity will search them multiple times a day, all over the world. They show exactly where the violations are coming from, what keywords they are bidding on, the copy of the ads, and the affiliate ID who is doing it. They also help you fight these affiliates and other brands bidding and send emails telling them to stop. This makes the affiliate manager's life easy and saves hours each week just by checking the results of the daily automated email reports.
If you are not interested in doing the brand protection yourself, but you need the help, check out AffiliateOverwatch. Your company will save money in PPC costs when you use this service, so give them a look.
Affluent puts all your affiliate data into one nice, neat report. No matter what affiliate network or platform you are on, there is always going to be friction getting the right reports. Affluent takes care of that, setting you up with all the right reports you need to take to your bosses or client, and putting a nice little bow on it.
The reports are super customizable, showcasing the stats you find valuable. If you are on multiple networks, Affluent combines all the data for you. This is a must have for agencies to show our clients the growth that is happening to their program from the partners recruited.
My last suggested tool is Community. Find an organization of like-minded professionals that has a mix of mentors and those you can help. Whether it be Facebook groups, a Slack channel, or a new organization, joining a community is essential to improving your industry knowledge and improving your career.
I would not be speaking at conferences or guest posting if it were not for the industry friends I have made through thePMA.org. These are my peeps and I invite everyone here to join up as well to get access to this community that is consistently collaborating to make this industry better.

Dustin Howes owns an affiliate marketing agency that is dedicated to helping companies maximize their affiliate marketing efforts. Through group coaching and private consulting, Dustin teaches program managers how to recruit the right affiliates, optimize working hours, and how to take the growth of the program to the next level. Learn more affiliate marketing tips at dustinhowes.com.
Want more?
We'll have 25+ strategic sessions ohn scaling ad campaigns, boosting customer retention, optimizing your landing pages, improving your customer experience and much MUCH more at our BRAND NEW European launc... and you're invited.
AFFILIATES ATTEND FREE
Affiliate Meet Markt
October 26-27
Arena Berlin, Germany