Feb 12, 2020
All the highlights from our 50th show, Affiliate Summit West 2020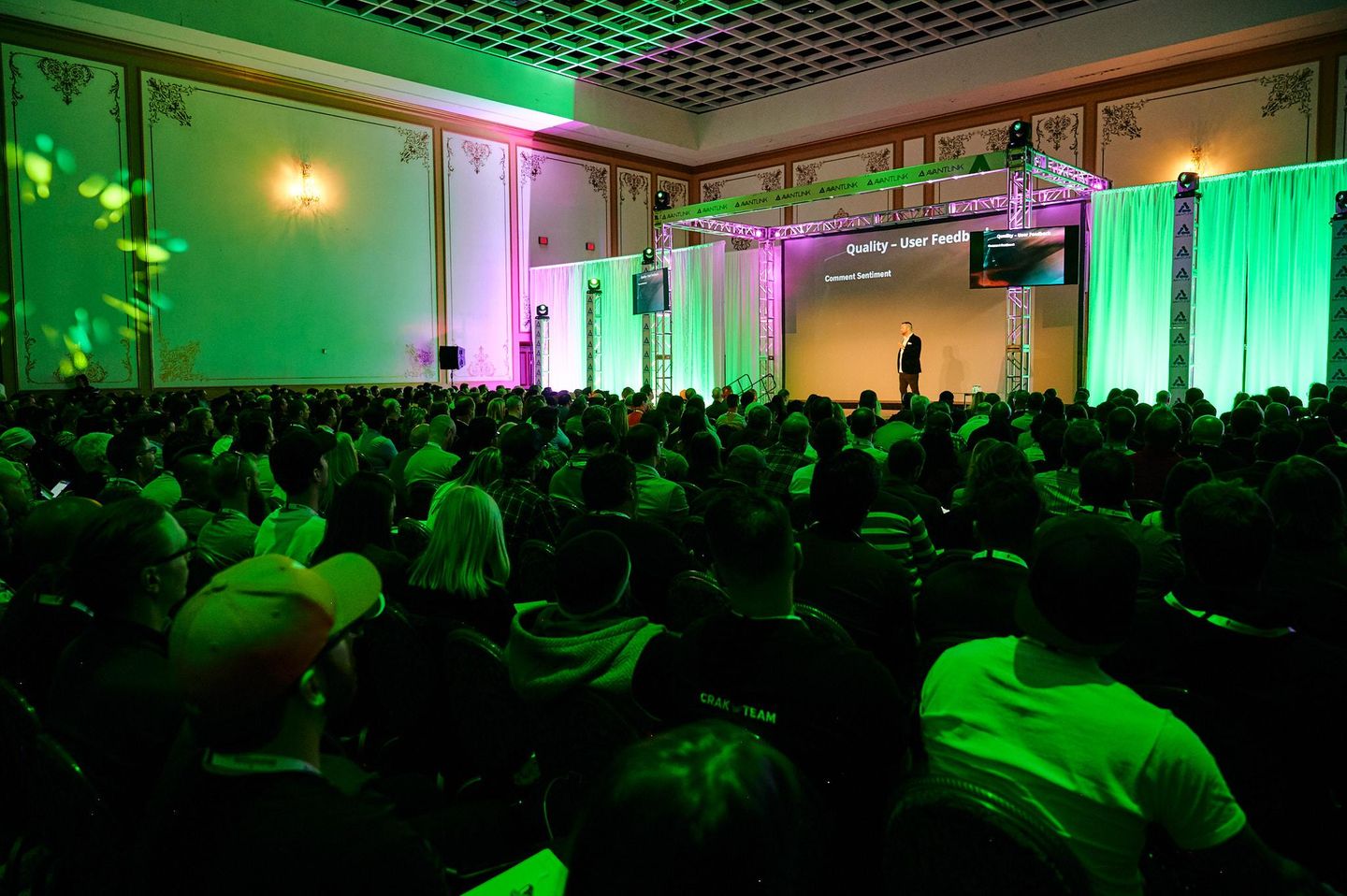 Our 50th show, Affiliate Summit West 2020 took place at Paris Las Vegas hotel from January 27 - 29.
6,000 affiliate marketers came to #ASW20. Networking runs, drinks receptions, the Affiliate Ball, great content and keynote sessions, the pub crawl, the renowned Meet Market, the exhibit hall, AM Days workshops, MATCH!, the surfboard simulator, the games area, our themed networking hubs, vertical meet-ups, roundtables, the newcomer program, Missy and Shawn as Beavis and Butthead, a surprise presentation for Missy and Shawn by the Advisory Board... it all went down at #ASW20!

VIEW ALL THE PHOTOS ON OUR FACEBOOK PAGE
KEYNOTE SESSIONS
Hacking the Facebook Algorithm
His keynote deconstructed the Facebook algorithm in an easy to understand way. It covered your bidding, creative type, CTR, ad placement, quality scores, engagement levels, and much more. Showing piece by piece how it works and how to take advantage of it using specific actionable items that work for anything you promote on Facebook or Instagram. From budget, to bid strategy, ad types, and more with plenty of real world examples and stats. This speech was beneficial for anyone in any industry running Facebook or Instagram ads.
TIM BURD, CO-FOUNDER, ADLEAKS
The 4 Simple But Hidden Keys All Top Affiliate Programs Laser Focus On
In the last 3 years, Amber and Alona's affiliate agency has generated $63 million in front end sales. They have helped their coaching and consulting clients close an additional $300 million in affiliate revenue, and work with companies like Agora, Clickbank, Dr. Mark Hyman, Chilipad, and many others. Their talk showed us exactly what we need to scale your affiliate revenue.
AMBER SPEARS, CO-FOUNDER, EAST 5TH AVENUE
ALONA RUDNITSKY, CO-FOUNDER, EAST 5TH AVENUE
Partner vs. Affiliate - Is it One or the Other
The debate over the meaning and descriptions of affiliate marketing versus partner marketing has elevated over the past few years. Instead of helping the industry evolve and grow, it's creating unnecessary confusion, segregation and contention.
As with most things, the truth lies somewhere in between. Affiliate marketing is not dead, far from it. Yet, increasingly, many aspects of the model are falling into what many have long considered to be the partner marketing realm.
This panel focused on identifying the differences of affiliate versus partner marketing and highlighting the strategies that many believe will help the industry's evolution over the next few years.
ROBERT GLAZER, FOUNDER & CEO, ACCELERATION PARTNERS
MARK WALTERS, GROUP CEO, AWIN
JULIE VAN ULLEN, MANAGING DIRECTOR, US, RAKUTEN MARKETING
STEPHANIE HARRIS, OWNER & CEO, PARTNERCENTRIC
DAVID A YOVANNO, CEO, DIRECTOR, IMPACT,
BRIAN MARCUS, VP OF GLOBAL MARKETING, TUNE
Entrepreneurship – The Story of Rent the Runway
How did Rent the Runway go from a simple idea to a $1 billion unicorn company that is disrupting an entire industry? The story of Rent the Runway is packed with teaching moments that every entrepreneur can apply to accelerate the growth of their own business.
Jenny takes audiences through her entrepreneurial journey, breaking down exactly how to uncover valuable customer insights, tap into the world's most powerful marketing strategies, create magnetic customer loyalty, and build a disruptive brand from the ground up.
JENNY FLEISS, CO-FOUNDER, RENT THE RUNWAY
WATCH ALL KEYNOTE SESSIONS ON OUR YOUTUBE CHANNEL
---
Who's ready for Affiliate Summit West 2021!? We sure are. If you want to be the first to know all the news, updates, and when registration opens, register your interest below.
I WANT TO ATTEND I WANT TO EXHIBIT/SPONSOR
---
DON'T FORGET! WE'RE MOVING. #ASW21 will take place at the Caesars Forum Conference Center, Las Vegas from February 2 - 4, 2021.