Blogs
---
Oct 31, 2019
'We have news ' Feedfront Magazine is going digital-only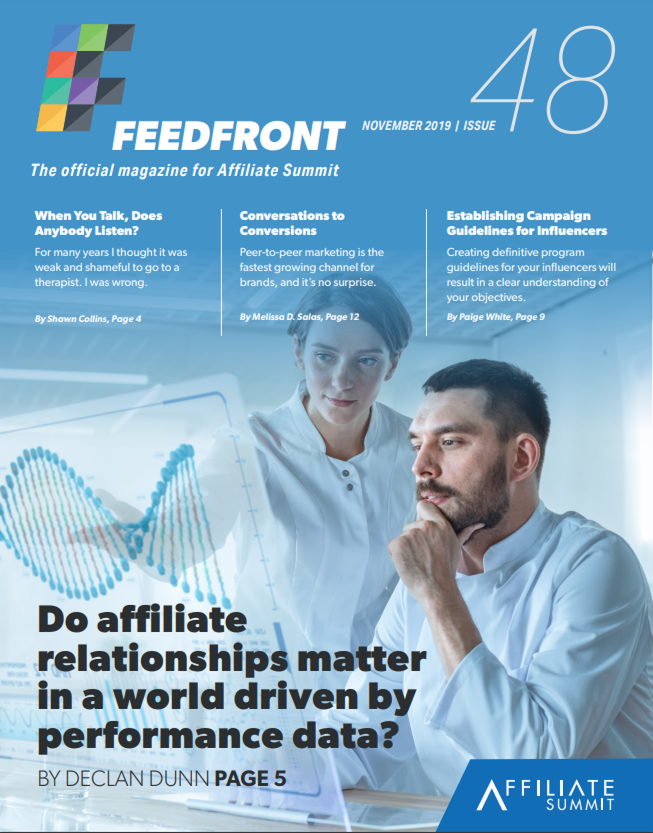 'We have news ' Feedfront Magazine is going digital-only.
All issues will continue to be available to download whenever you want, wherever you want. Investing in the digital'Feedfront.com'site allows us to reach our audience quicker and create a better experience for our readers through clickable links, interactive content, and video.
You'll also be able to share, comment and bookmark anything you find useful. We're looking forward to continuing to inform and enlighten our audience, and provide information in a way that our audience wants to read it.

DOWNLOAD OUR NEWEST ISSUE HERE
This issue of FeedFront Magazine includes content on 'Conversations to Conversions', 'Campaign Guidelines for Influencers', 'Partner Lifecycle Management', 'Affiliate Relationships', and more!'