Blogs
---
May 03, 2021
3 Google Ads Superpowers That Drive Traffic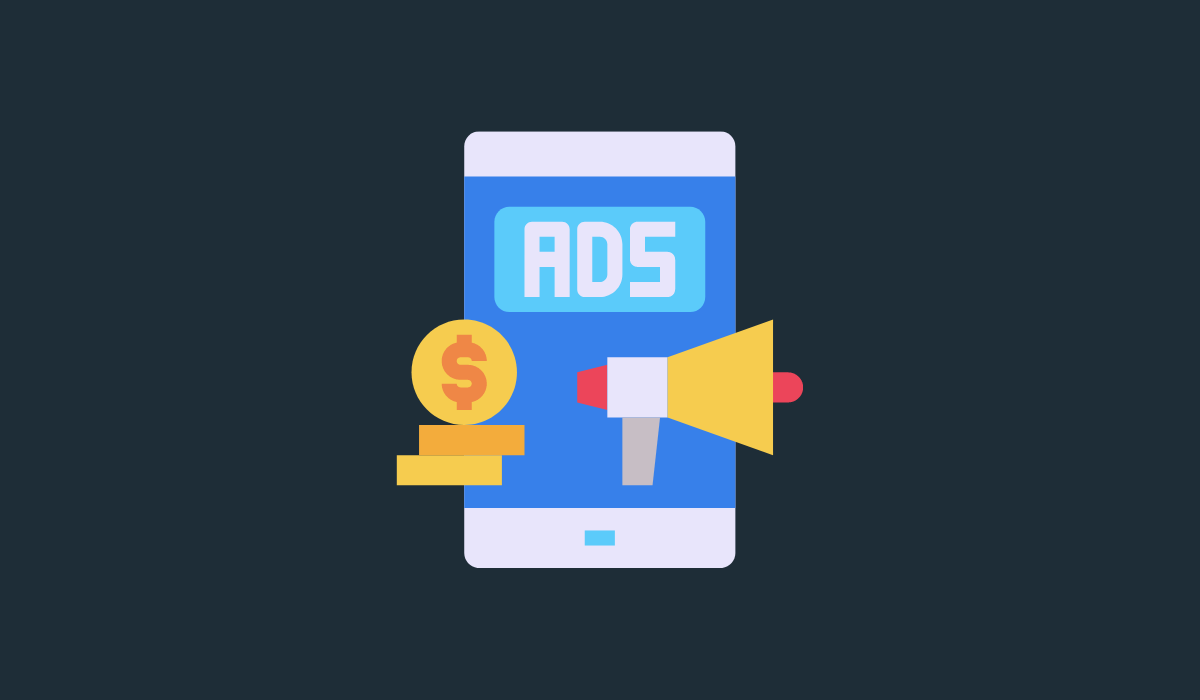 In today's competitive landscape, we're all looking for new ways to gain the inside edge on the competition. At 2019's Traffic & Conversion Summit, Brett Curry, CEO of digital marketing agency'OMG Commerce, delivered a talk on '3 Google Ads Superpowers that Give eCommerce Companies an Unfair Advantage.' Here's the rundown on what he had to say.'
The CPA Imperative
Brett Curry knows a thing or two about ecommerce. Author'of The Ultimate Guide to Google Shopping and host of the eCommerce Evolution Podcast, Curry'heads up OMG Commerce, which works with more than 100 growing ecommerce brands. In fact, not only is OMG Commerce'focused almost entirely on e-commerce, but it's also one of Google's top Premier Partner agencies for YouTube.
Curry has been "obsessed" with how to'generate'customers at will at your target cost per action (CPA) since he first started in SEO a decade and a half ago. Driven'by questions like how do we scale, get customers at an acceptable cost, and continue to grow -- all while the game is always changing -- Curry now offers a'unique understanding of the market. In fact, he's so confident in the value of hi'expertise'for'agencies and e-commerce stores, that he guarantees results.'
According to Curry, these three strategies, in particular -- and'the tactics they contain --'have the potential to make 'magic' happen.'
Superpower 1:'Achieving Scale with'YouTube
Because Google owns YouTube, YouTube ads are'run through the Google Ads platform. According to Curry, the vast majority of the people who've reached out to him over the past six months have asked about YouTube for e-commerce. In many cases, they've already achieved success with Facebook, and they're looking to duplicate that success on YouTube.'
There are many reasons to look to the video sharing website to amp up your advertising. For starters, the average length of a session on YouTube is 40 minutes'much longer than similar studies for Facebook. And then there's the fact that it lays claim to a staggering billion users. And while YouTube is especially popular with the sought-after 18-24 year-old demographic (it's the fastest-growing social platform for both Gen Z and millennials), the 65+ audience is also increasingly responsive on YouTube.'
The takeaway? YouTube has tremendous potential value, especially if you use the following three scaling tactics:'
1. Target the right audience.
You could have the best message in the world, but if you're not targeting the right people, you won't get results. The good news? Google is pretty much your best friend when it comes to identifying your target audience by their behavior, and you have the ability to target people on YouTube using Google data, in two ways:'
Custom intent audiences. This Google product lets you target people who are searching for specific products, topics and solutions on Google, then target display or YouTube video ad campaigns to them. It essentially builds your audience based on their search behavior and keywords. For example, if a user does a search for 'best mattress' on Google, then you can target them in a YouTube ad and potentially push them to conversion.'
Custom affinity audiences. Curry's 'second favorite audience,' this method is a backdoor way to target visitors to your competitors and market to them. (While you can't do this directly as you can on Amazon, this tool has the same effect.) You provide a set of criteria, such as keywords, URLs, places, and apps your target customer might be interested in, and Google builds you an audience like the people who visit these sites.'
While it varies from client to client, these two audience types are often the best place'to start, according to Curry.'
2. Make the Right Video
Just as the right video won't work without the right audience, the converse is also true. If you start with a video that's just okay, your campaign will do just okay. However, the 'right' video can make your campaign take off.''
Which begs the question: What's the 'right' video?' 'In a skip-pable world, you have to earn attention,' explains Curry. Today's marketers have to earn their audiences by creating content that's targeted, motivating, inspiring and resonant. If we can't do that, we don't deserve their attention -- and we won't get it.
While there are no absolutes in life or in marketing, Curry proposes that there are three types of 'proven winners' that get results, including the following:'
The Manifesto. If you remember the Squatty Potty ad campaign, then you're well-acquainted with this approach, which insists that the viewer has been thinking about their problem all wrong and/or that every other product before had badly missed the mark. This method presents the problem in a fun,'inspiring, and novel way.'
Curry also shared another company, Purple Mattress, which has had excellent results'with the Manifesto type of video ad. In particular, Purple Mattress created a'princess-and-the-pea type test to see if the mattress would protect a heavy object from breaking eggs. Of course, the mattress comes through and -- in doing so -- makes a visually compelling case demonstrating why their product is good. This ad also earns the viewer's attention: no one is going to hit the skip button until they see the results of this (fictional) test. On that note, Curry recommends devising a clear, compelling and demonstrable test for your own products and services.'
Curry stresses that this method isn't right for everyone, but if you have a''revolutionary' product, it may be a perfect fit. One way to get started? Study the'examples provided by Curry (Squatty Potty and Purple Mattress), break them down,'and then build your own.'
The Testimonial Sandwich. The Testimonial Sandwich is exactly as it sounds: Start with an engaging testimony featuring an authentic actor and script, transition to a product demo (AKA the 'meat' of the sandwich),'and conclude with a testimonial featuring a call to action (CTA).
If you have the right person and the right script, this is an effective campaign and one that is also user-friendly with an easy template to follow. According to Curry, it may not be your top performer, but it will perform.'
The Pitchman Demo. A type of mini infomercial, this video ad is short, powerful and effective. It features a straightforward pitchman, and typically includes the following elements:'
A dramatic painful problem opener (and expense)
An over-the-top demo -- not the product doing what it was meant to do, but something extraordinary
A practical demo showcasing a lot of use cases
An extreme endorsement/credibility booster from a real person'
A 'but wait, there's more' close featuring something extra (think Ginsu knives)
A Pitchman Demo ad doesn't need all of these elements. Choose ones that speak to your products and brand voice. (For an example of a Pitchman Demo, see Flex Seal.)'
3. The Right Campaign Structure
So we covered the right people and the right video. Next up? The right campaign structure. According to Curry, the 'math has to work.' This is the third part of the equation that adds up to your desired CPA.'
Curry recommends a 'TrueView for Action' campaign as the best format for YouTube. This type of campaign drives leads and conversions through elements including prominent CTAs, headline text overlays, offers, and an end screen at the ad's conclusion -- all in accessible places.' This method encourages viewers to explore your offerings and interact with your business in other meaningful ways.'
Curry recommends using Target CPA bidding for these campaigns. This Google Ads Smart Bidding strategy helps you maximize conversions at a cost at or below a target CPA determined by you. Basically, it amounts to telling Google, 'We want to make sales, and we're willing to pay X for them.' You provide the target CPA to Google, and they structure a campaign around it.'
It's important to keep two things in mind with this approach, according to Curry. For starters, it's different than building ad sets on Facebook. In that scenario, if it doesn't work right away, you kill the campaign and move on. This method requires more time ' it can take two weeks for results to kick in. In the meantime, you'll need to weather a CPA two to three times your goal. Remember: the machines are constantly learning; your conversions WILL improve.'
If you DO have to have a certain CPA right out of the gate, Curry advises that scaling with YouTube may not be the right fit for you.'
Additionally, be prepared to spend $1,000 per day or more for testing. This may sound excessive, but to reach cold audiences, you need to bid aggressively and give the machines time to learn and test. If you have the time and the budget, the results can be amazing. OMG Commerce has seen several campaigns go from $0 to $100K in profitable spend in 30 to 60 days with these pieces in place. They've also seen 'brand lift' more than doubled in search volume during these campaigns. Curry recommends paying attention to these factors beyond CPA.'
Superpower #2: Maximize Your Reach with Search and Shopping Ads
One way to make your YouTube ad campaigns perform even better? Use Google Search and Shopping Ads. While cold YouTube traffic sits at the top of the shopping funnel, Google Search and Shopping reach further down into the mid-funnel and lower. In particular, Curry recommends the following approaches:'
Responsive search ads and expanded search ads ('ETAs').' In keeping with the 'bigger is better' perspective, this method allows you to occupy more real estate on both mobile and desktop. You enter up to 15 headlines into Google's responsive search ad builder and let Google mix and match them based on search queries to provide the perfect headline to searchers. In ensuring that customers receive the most relevant messages, responsive search has the potential to improve your campaign's performance.'
Similar to responsive search ads, ETAs are newer alternatives with a few key differences: they have three headline fields instead of two and more description fields.'
According to Curry, ETAs do tend to have benefits including better CTRs and higher search impression shares because Google has a lot more to work with. However, while ETAs are outperforming responsive search ads in many cases, their superiority isn't a given. Curry vehemently insists that you always have to 'let machine learning do its thing' and test, test, and test.''
On the note of why some two headline ads are still out-performing three headline ads, Curry asserts that this is a valuable reminder of the importance of saying the right thing, not loading up an ad just to load it up.'
Showcase Shopping ads. Occurring higher up in the shopping funnel, this method lets you include a collection of products as opposed to product-specific ads. For example, if a customer searches for 'Xero shoes,' a Showcase Shopping ad will show them a selection of curated shoes, such as sandals, sneakers, etc. When users click on the ad, they'll first see the curated collection within the Google interface. When they click on a specific product, they'll be taken to your site. One additional upside of Showcase Shopping? Payment is based on engagement.'
According to Curry, you should expect a return on ad spend (ROAS) between 20 and'90 percent lower with Showcase Shopping than with standard shopping. However, it'serves a valuable purpose of feeding people into the funnel and expanding your'visibility.'
Curry also shared his 'top secret Google Shopping hack,' in which you set your campaign to maximize clicks but also artificially set a low ceiling on it. The result? Lots of cheap clicks, some of which will convert. While this approach won't send your conversions through the roof, it will clean up some bottom-of-the-funnel traffic, and'you might end up with a'ROAS of two to five times your goal. Even if it doesn't work, the worst case scenario is it just sits there.'
Other tools recommended by Curry include keyword forecasting and Buy on Google.'
Superpower #3: Convert More Sales with Next-Level Remarketing
According to Curry, the best book on remarketing of all time -- and a great lesson on selling --' is an unexpected one: Green Eggs and Ham. If you're not familiar with this kids''classic by Dr. Seuss, it involves a seller who doesn't 'sell,' but instead offers new angles and suggestions for considering a product. Curry suggests that this is how we should look at remarketing.'
Which brings us to branded search campaigns. While many people reject'branded search as a waste of money or as interior to organic rankings, Curry insists that there are four reasons to use it, including the following:'
It lets you control your message' and your SERP.
In ranking for your own name, it keeps your competitors at bay.''
Your keyword data will be visible to you, unlike with organic search.'
Brand lift can be powerful.' (One OMG Commerce client went from 600 to 2,500 clicks per day.)
Curry also highlights the benefits of remarketing lists for search ads (RLSA) and viewed video campaigns on YouTube. Both of these help you continue to interact with viewers who have engaged with your content but haven't clicked through. In the case of the latter, viewers will be shown additional videos until they click through.
Additionally, Curry recommends running Google ad campaigns explicitly for people who viewed YouTube videos. Why? Because while some viewers' interest may be piqued by an ad, they may forget the details later. If/when they return to Google to try to find you, this technique will serve them an ad. This is a powerful way to leverage what you're doing on YouTube into additional opportunities to convert.
Other next-level remarketing techniques proposed by Curry include Gmail ads for remarketing, 'Bought X, Not Y' campaigns, and reorder campaigns.'
One last thing to keep in mind?'While these three 'superpowers' offer powerful potential when it comes to scaling on YouTube, success does not ultimately come down to doing one, two or three specific things, says Curry.'Rather, it's about integrating and layering in a lot of strategies, taking advantage of new tools, testing what works, and making adjustments based on both results and the changing landscape.'