Blogs
---
May 26, 2021
3 Keys to Success from the "King of Scaling Facebook Ads"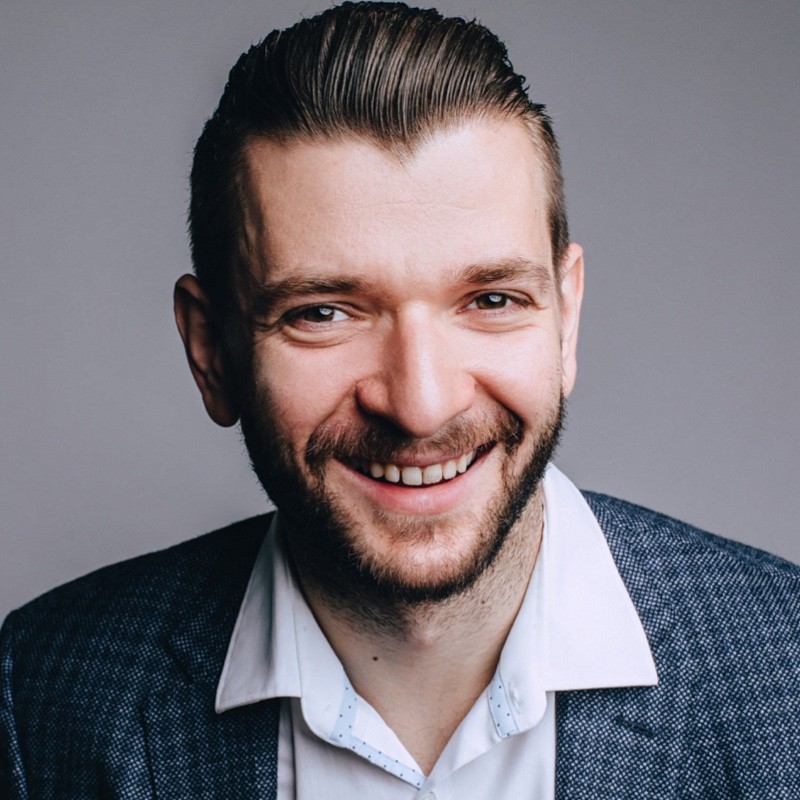 Alex Fedotoff has scaled his dropshipping business from 0 to 8 figures in less than 16 months in the health and fitness niche. He's generated over $100million in ecommerce sales throughout his career. Forbes calls him the "King of Scaling Facebook Ads" and his community "Facebook Ads Rockstars" is 48k+ strong. I sat down with him to learn what it takes to be a successful ecommerce entrepreneur, as well as what he'll be covering at Affiliate Summit East.
'
The keys to his success?
#1 Adaptability.
Alex has held practically every role in the digital marketing industry. His ability to adapt and follow opportunity allowed him to become the industry leader he is today. He also applies this relentless adaptability to manage his team and stay ahead of the market.'
#2 A Love for Learning.
This industry is ever-evolving, and you're going to get nowhere by being stuck in your old ways. Alex's voracious appetite for new knowledge and willingness to try new things gives him a huge advantage over others in the industry.'
#3 Working with Affiliates.
Being an ecommerce store owner requires so much maintenance and attention. As a leader, you have to free yourself up to work on those critical aspects of your business. Working with affiliates is THE shortcut to fast growth in the ecommerce industry, where 16% of all ecommerce sales in the US and Canada come from affiliates.'
'
What are you going to be teaching at Affiliate Summit East?
We scaled a brand new store to $9 million in sales and we only started last year. I'm going to talk through how we evolved from the initial budget to getting traction. How we used competitive advantages like funnels in our framework. We structured our whole setup to sell products at a higher price to a more premium segment. This allowed us to stay profitable on the advertising side.'
'
How did you become a digital marketer?
I got started in Ukraine, then Poland, before I moved to America. I had some friends who were doing freelancing and stuff, so I learned how to work online. I started as a freelancer not even speaking English. So I had to learn English and some skills. Back when Upwork was Elance, I'started browsing and thinking, what will people hire for? What are people looking for? And there I was just Googling, like, "What is AdWords?"
I got some jobs. I had some bad clients. But over time, I got better clients. I got better. I decided to focus on ecommerce because I realized so many of my clients were coming from that kind of industry.
By late 2015-16, one of our clients was operating the dropshipping model (selling without owning inventory). And I realized I knew how to operate Facebook ads, which was like a big part of the puzzle. I was getting such good results for them I decided I should try it for myself. And I tried it, and it worked out.'
The challenge is: you have to be profitable.'
So you have to be very creative. How you structure your landing pages, how to structure your ads, all of it. Someone who has affiliate marketing experience is very sharp. They understand the importance of creative play through a cost per click. How to read the metrics (because they're spending money on their campaigns). How to make it profitable. Most people with affiliate backgrounds are very successful at ecommerce, because that's pretty much applying the same principles.'

What are some of your thoughts on what the industry will look like in the next 12 months?
It's going to keep getting more and more competitive. People will have to get more and more creative. If they're using Facebook, the latest update will make a significant impact. So we'll keep seeing constant evolution, which is what is so exciting about this industry.
What I love about coming to this event is that you learn what's working. But you also connect with the people who are all brains, from different perspectives. And that's what it's going to take to be successful in this industry. Staying on top of everything, constant learning, is so important right now.'
Working with affiliates can give you that competitive edge. Because they are so savvy, smart and experienced, they're just a shortcut to growth.
You're leveraging someone else's expertise. You're maximizing what's already there, rather than reinventing the wheel. Then you can focus on other aspects like adding more SKUs, improving customer experience packages, branding, and maximizing the value that customers get.'
'
Did you implement any pivots or any changes as a result of the pandemic?'
First we were having distribution problems with our products shipping from China. Our logistical system was totally out of control. That forced us to adopt. We started with communicating with our customers about the delays. "Your package is coming. Everything is good." Then we set up automations on the back end that would let the customer know. 'Your package is delayed, but will give you a free gift for waiting: a discount on your next big purchase.' We also made sure that at any given point, they could just hit the reply button and get in touch with us. This helped us resolve the issue before a charge dispute or chargeback level issue.
We kept the relationship alive, even while everything was falling apart all around us.
When it comes to being adaptable, it's also about watching the markets. I had some friends that did really well during the pandemic, who were crushing it, with hand sanitizers and masks and things like that. When demand dropped, some adopted quickly while others did not. I think there's a lesson there.'
'
What are some of your ambitions and goals for your business?
On the ecommerce side, we will probably be buying seven or multiple seven-figure brands, and then we'll be growing those businesses to multiple 8 and 9 figure levels, with the ultimate goal of exiting.
On the consulting side, we have a great community of ecommerce entrepreneurs. We're planning to do live events like small, private masterminds. We want people to connect and exchange experiences and learnings.
Honestly, the best times are ahead.
'
What do you think are the three most important lessons that you've learned as a leader?'
#1 You have to learn that different people have different motivations. This one came to me the hard way. Some people prefer financial incentives, but that doesn't work for everyone. Some people like to grow professionally. Some people want to learn through challenges. Some people are more extroverted, while others are more introverted. So it's so important not to treat everyone the same. You have to be adaptable to each person on your team.'
#2 Always be direct and communicative with your team. If there's a problem, talk it out. If someone is having an issue with someone oh, the worst thing you can do is not tell them. Because then this vibe is in the room, and you can feel it. The best thing is to talk to each other and find a reasonable solution so you can move on and grow together.'
#3 An in-person environment is just better. You can get a lot of stuff done in a virtual environment,'but having an in-office team is a massive, massive advantage. Anything you want to communicate, it's like boom, boom, boom. You can brainstorm on the spot. If that's not possible, it's crucial to have some kind of quarterly meetup where everyone gets together, has a good time, and does a ton of brainstorming and connecting together.
'
What's something that you are especially proud of in your career?
I'm so proud that we can impact so many people. We are able to help the people on our team grow so they can provide for their families. We're proud of the products we sell and that they help people feel better about themselves. They're better able to perform better and affect other people too! I'm only just now starting to grasp the domino effect of the impact we have.'That's something I see in Affiliate Summit too.
People that come together can achieve more together than they would alone. They can share a deal with a massive person, or mastermind together and become business partners. When people support each other, it pushes the whole world forward.'
'
Why should ecommerce entrepreneurs work with affiliates?
When you work with people that have experience, they bring something extra to the table. One person can only do so much, right? Working with affiliates is like shortcutting the learning curve. You can learn so much from working with them.
'
What would you say to someone who is still hanging on to the old misperception that affiliate marketing is scammy?
I literally just had this discussion with someone I spoke to on Monday. He has been in the affiliate space for 5 years. All the projects he works on are white hat, of course. And what's one of the top ways he's making money right now? He's helping to generate leads for class action lawsuits. He's making more from promoting good causes than he's ever made in his life.'
That's a big deal to me, because I have a 3 year old. It was recently a company that had been producing things for kids that had harmful chemicals involved. So he's helping law firms gather the experiences of people who have suffered from that. Obviously he makes money in the process, but it's also doing the right thing. He's able to help bring at least some portion of justice after what some people have suffered.
I'm so passionate about this topic. I think of it like a weapon. When someone has a gun, it can be used for a utilitarian or protective purpose. It can also be used for a bad purpose or for the wrong objectives.
There are so many amazing people in this industry that are completely white hat, really profitable while they're doing it, and helping other good businesses profit at the same time.
'
Are you a reader? Do you have any book recommendations that you'd like share?'
Breakthrough Advertising by Eugene M. Schwartz'
Every marketer and advertiser should read this book. It has so many evergreen strategies. No matter what happens in affiliate marketing, e-commerce, marketing on Facebook, you can apply something from this book. This is a foundation that everyone should read. I try to pick it up and re-read a few pages as often as I can.'
'
This one is so good. It's all about simplifying your life and focusing on less instead of more.


Warren Buffett's Management Secrets: Proven Tools for Personal and Business Success
I always want to become a better manager. This book is great for that.


Often Wrong, Never in Doubt: Unleash the Business Rebel Within
This guy grew his advertising agency in New York and sold it for $300 million. He was very, very successful as an entrepreneur in the advertising space and working with big companies. This book has so many tips for management, how to treat people, how to build teams, how to build culture. It's also about how to manage yourself. The title 'Often Wrong, Never in Doubt,' means' if you want to do something, you just believe that you're the one to do it.'
'
Why do people need to be at'Affiliate Summit?'
If you want to change your life, you have to come to Affiliate Summit. If you're in advertising, ecommerce, sell on the Internet, buy on the internet, you have to come. You will learn so much in a very short, intense period of time. You meet people that are extremely successful, that can give you ONE insight that can change your life. The biggest successes that I've had I can directly correlate to these kinds of live events. Everyone I know in the industry comes to these events. If you're not there, you're just missing out. If your competition goes and you don't go, that's just too bad for you. So just get your ticket. Get there. And hopefully I'll see you there too.'
'
'