Blogs
---
Jul 09, 2020
3 Secrets that Deal and Rewards Sites can use to Drive SEO Traffic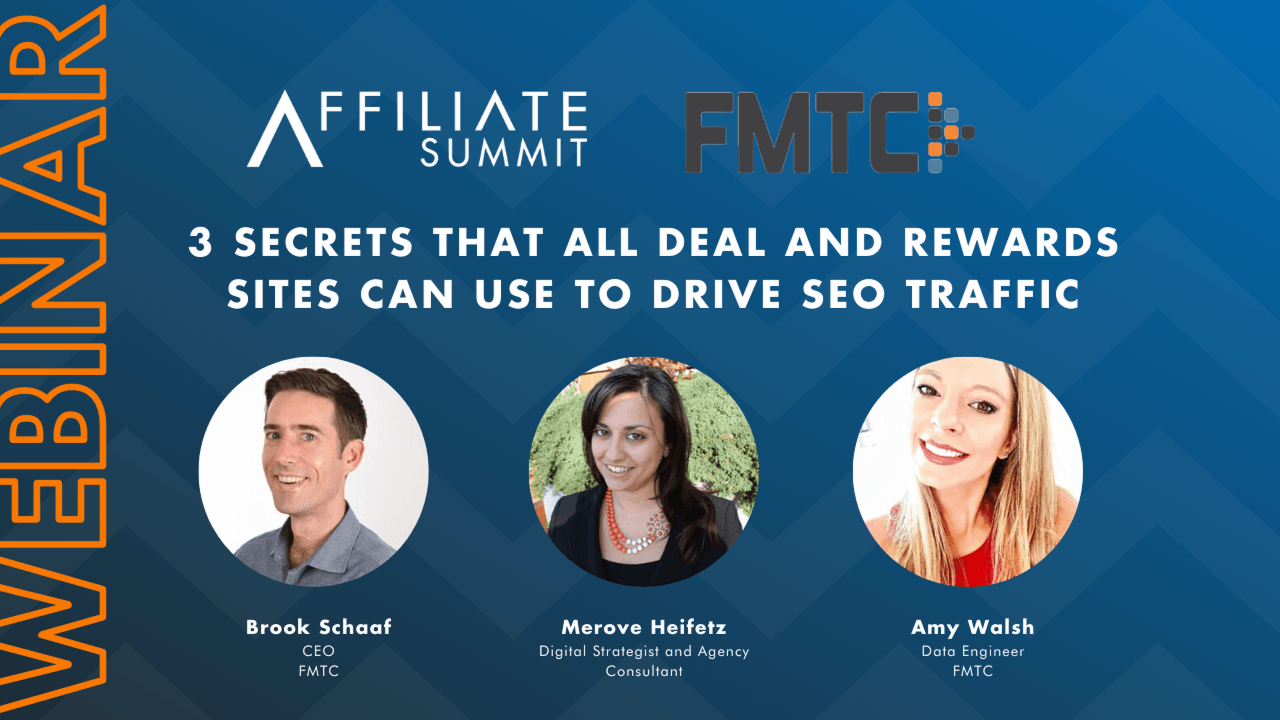 Are you looking for a way to drive more traffic to your website? Well, you're in luck! In this blog, you'll find the full recording of the webinar '3 Secrets that Deal and Rewards Sites can use to Drive SEO Traffic.''
On Wednesday July 8, SEO experts Brook Schaaf, Amy Walsh and Merove Heifetz discussed their BEST tips and tactics on how to create quality content and a positive user experience at scale. Each of these tips and tactics can be implemented RIGHT NOW to help get your business into the BEST POSSIBLE POSITION. You'll put yourself on the path to becoming an expert at driving traffic for deals and rewards via SEO!
'
'
This 30 minute webinar covered:
The different needs and new opportunities for deals and rewards sites

How to create quality content for your site

Making a positive user experience at scale

Q&A session with the panelists
This session is moderated by Brook Schaaf, CEO, FMTC.'
The speakers are:
Amy Walsh,'Data Engineer, FMTC

Merove Heifetz, Digital Strategist and Agency Consultant, Freelance'
Sponsored by FMTC.'

FMTC connects eCommerce merchants, online publishers,and affiliate networks, making it easier for you to earn more.
'

'