Blogs
---
Dec 10, 2019
5 conversion leaks that hurt your affiliates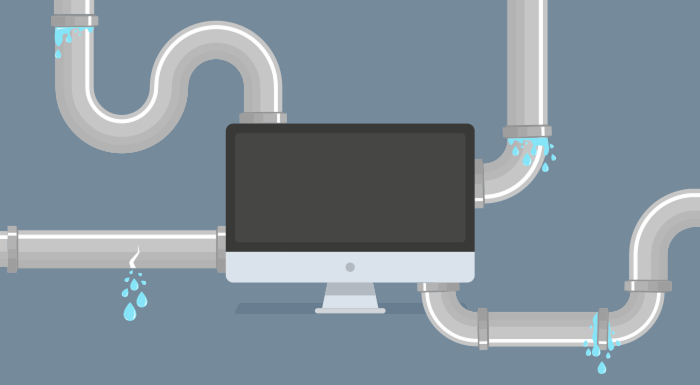 No business converts 100% of its prospects. And no affiliate partner expects a business to have a flawless funnel.
However, there are many popular SaaS conversion practices and leaks that actually hinder your affiliate partners from helping them drive new customers to your product or services.
'
STOP OFFERING FREEMIUM ONLY OPTIONS
Many SaaS companies force all new prospects/users to go through a freemium account in order to upgrade to a paid account vs. allowing their users to buy directly off their website with a paid plan. But this practice isn't enticing to affiliates who are compensated when a referred prospect actually buys an account. Start offering affiliate referrals with an option to buy direct and you can expect to see your conversion rates increase, thanks to happy affiliates.

STOP CREATING HURDLES IN YOUR UPGRADE PATH

According to a 2015 Fader Report , Spotify has a freemium-to- paid upgrade rate of 26.6%. While this is definitely outside the average rate for SaaS companies, they have mastered the art of hooking freemium users and proving the value of their premium plans. While you might not be able to achieve such a high rate, what you can do is eliminate all the barriers that prevent freemium users from going for a paid account, like: confusing pricing options, unclear benefits, and non-essential features.

STOP RESTRICTING DEEP LINKING

Affiliate partners promote your product or service in a variety of different ways. Therefore, it is critical for you to have optimized feature pages, and the ability to allow your partners to affiliate link to them. By offering deep linking to product feature pages, you are enabling your affiliates to do more to drive successful conversions.

QUIT CREATING COMPLICATED PRICING MODELS

If you are charging by seat/person, subscriber, or segmenting a ton of feature sets across a variety of plans, you are making it harder for prospects to self-select what is right for them. By giving them too many options, you're actually causing them to not make a choice at all. Simplify your pricing models and make it easier to buy. For both potential customers and affiliates, simplicity is the best and will drive better conversion.

STOP BEING EVERYTHING TO EVERYONE

Start targeting to specific buyers. If your website focuses too much on appealing to a broad set of audiences, it will be difficult to get qualified buyers through the door. Even more, if an affiliate highlights a certain part of your product for a specific buyer in mind and the prospective buyer clicks over to your website that lacks continuity, the buying potential is drastically reduced (even if it is qualified traffic). In short, affiliates and buyers like simplicity. Make it easy to understand and easy to buy whenever possible.
---

---
LIKE THIS CONTENT?
DOWNLOAD FEEDFRONT ISSUE 48''''''''''''''''''''''PROPOSALS FOR ISSUE 49 ARE NOW OPEN!
'