Blogs
---
Oct 16, 2019
5 reasons to stay at the Paris Las Vegas hotel for #ASW20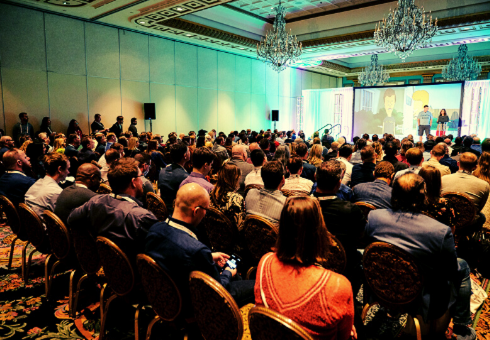 What better way to spend your time at Affiliate Summit West then right in the middle of the action!
'
BOOK YOUR ACCOMMODATION WITH US NOW
'
COST - you get a discount!
All attendees wanting to stay at the Paris Las Vegas Hotel'get a discount on their accommodation. Whether for 1 or 10 people, we've got you covered! ... And no taxi's back and forth = saving more money on travelling.
'
CONVENIENCE - everything is on your doorstep.
The hotel has the perfect location on the Las Vegas strip, filled with plenty of restaurants and bars.'Drinks receptions and parties are'less than a 10-minute drive away'and the Affiliate Ball is just a 9 minute drive away at Mandalay Bay.
'
COMFORT.'
Get lucky in the casinos, relax in the spas, get your workout in the Gym, get swept off your feet with exciting entertainment at one of the shows, or hit up the bars and restaurants! '
'
MEET OTHER #ASW20 ATTENDEES.
The majority of attendees will be staying at the Paris Las Vegas Hotel. This means you can meet old and new clients at any time! Catch up or have meetings over breakfast in the morning or go grab a'coffee downstairs - this way you don't have to worry about being too busy during the conference and missing out on the opportunity to network.
'
FIRST TIME IN LAS VEGAS?
Looking to catch a show, go for a walk on the strip or see what the nightlife has to offer? With the hotel being a stone's throw away, you can go and have some fun with friends and discover'Las Vegas easily!

Here are'our top three sites to see close to the hotel;

Fountains of Bellagio: Take in a spectacular show of magical water, music and light designed to mesmerize its admirers.'
Cirque du Soleil:'Experience The Acrobatic Greatness Of'Cirque du Soleil.
Fremont Street: Experience Downtown Las Vegas just a 10 minute drive away. Go to the Viva Vision light shows, take flight on the zipline, or have a stroll and grab a bite to eat.
BOOK YOUR ACCOMMODATION WITH US NOW
'
PLEASE NOTE: Our ONLY'official supplier is Connections Housing. Companies claiming to have discounted rooms have not been vetted by us and may be scams.'