Blogs
---
Jun 16, 2020
The 50th edition of FeedFront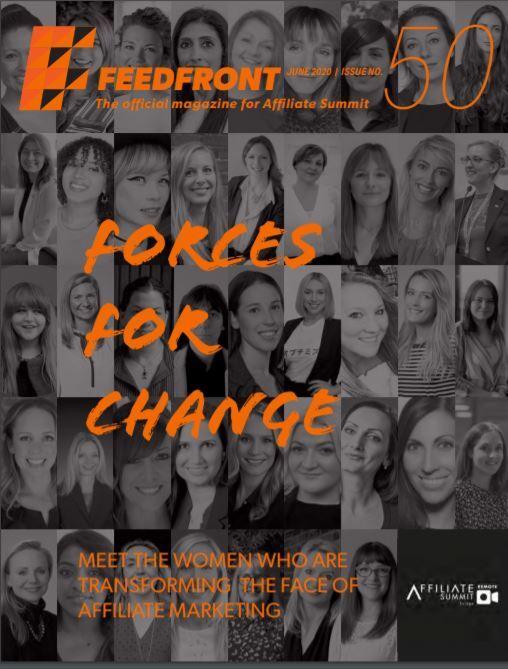 Can you believe its the 50th (YES FIFTIETH) edition of FeedFront Magazine already! ???
But this edition, there's a twist''
EVERY.SINGLE.ARTICLE was written by a woman.'
Ready to meet the women who are transforming the face of Affiliate marketing? This expert writer's line-up features; GOLDIE CHAN, Founder, Warm Robots, AMI SPENCER, COO, Webgains, and EMMA SMITH, CEO, and Founder, Envolve Tech (and Sunday Times Top 100 Innovative Entrepreneurs in 2019 ?).
Here's a few HIGHLIGHTS from this issue:
Online chat: customer service or sales channel?'

Growth and solutions in fintech

Covid-19 has changed the landscape of social for brands

It's time to diversify you affiliate business

Recommended affiliate marketing tactics
And so many more'

'