Blogs
---
Sep 04, 2019
The Affiliate Summit APAC 2019 agenda is now live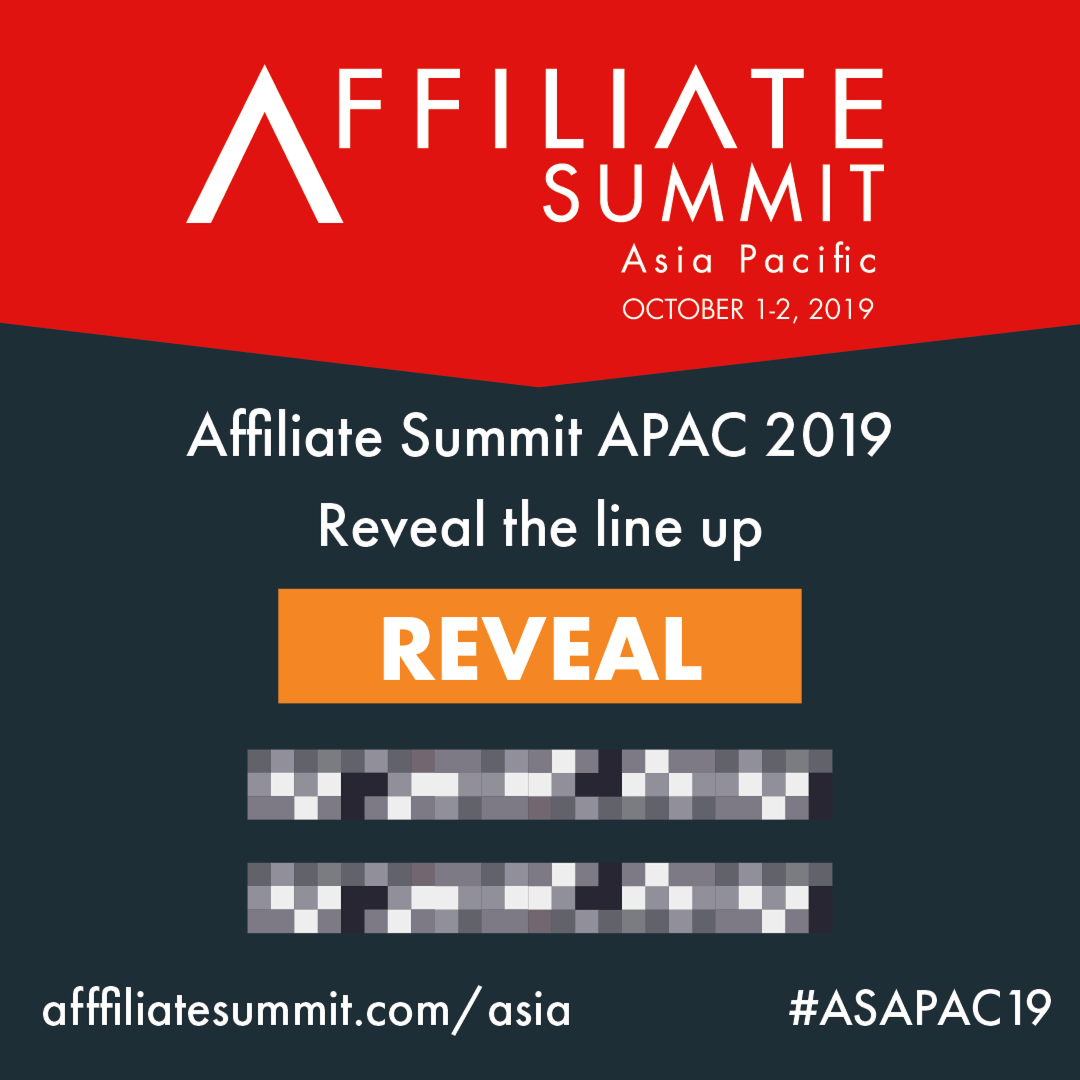 The'Affiliate Summit APAC 2019 agenda'is now'LIVE'and we can't wait to tell you all about it.
Topics range from'how to protect against fraudulent couponing to the power of'app integration.'It's jam-packed with industry experts sharing their experience and tactics to help your business grow in the SEA region.
At #ASAPAC19 you will hear from companies such as'
Whether you're new to the industry, or an expert on all things affiliate marketing, we have sessions just for you.
This year we have specialty tracks for different experience levels
BEGINNERS ' The Affiliate University
An interactive affiliate marketing 101 for content publishers. Bring your pen and paper. You'll get some great pointers on how to take advantage of the opportunity performance marketing presents.

INTERMEDIATE ' Country Roundtables
Debate the latest disruptors, opportunities and trends in Singapore, Australia, China and the Philippines

ADVANCED
From influencer marketing to publisher discovery, our speakers will be covering all the hot topics in the SEA region.
Over'300 digital marketers'have already registered. So why not join companies like'Airbnb, Grab, Zalora, Shopee, Saleduck,'and more by grabbing your pass today, too.
P.S. Watch this space'. Our keynote announcement is up next and we're sure you'll be excited. He's a Singapore serial entrepreneur with over 13 years of ecommerce experience. Him and his brother have shared the stage with Neil Patel, Ezra Firestone and Ryan Deiss. Can you guess who it is?