Blogs
---
Dec 19, 2019
Your Affiliate Summit - An interview with Lovehoney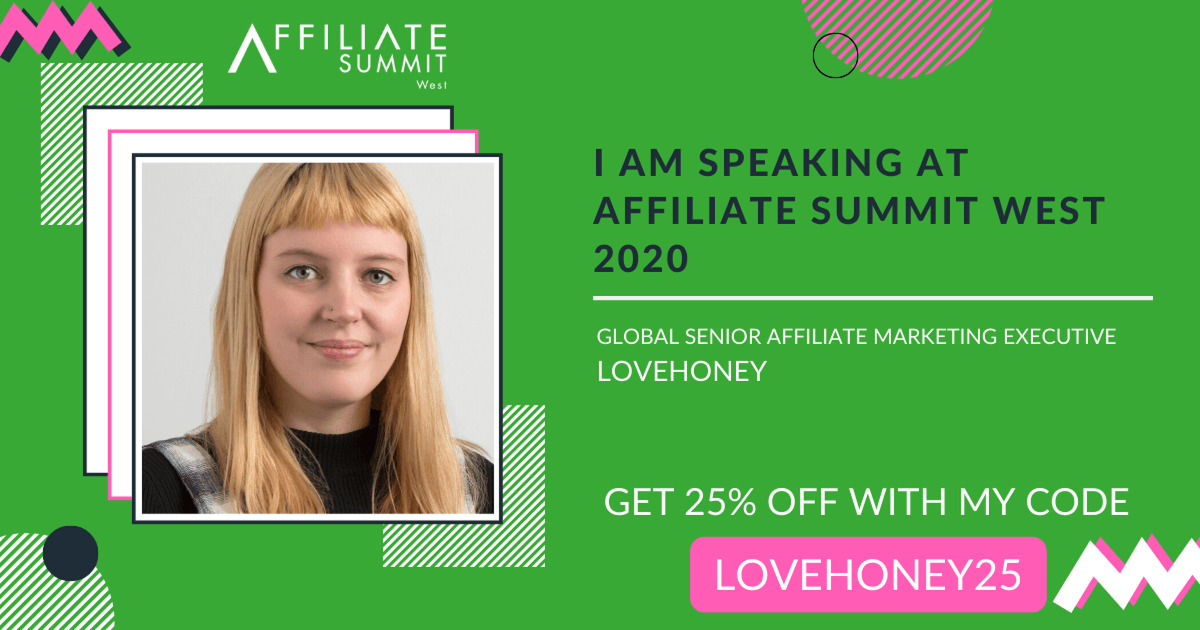 With Affiliate Summit West 2020 being our 50th'Affiliate Summit, we spoke to Christina Weaver from Lovehoney to provide us'their own thoughts on key topics, Affiliate Summit and more.
'
What trends do you think we can expect to see in the affiliate marketing industry in the next 1-2 years?
The use of attribution data in affiliate marketing has become increasingly important over the last few years, but recently has also begun to be embraced by the affiliate networks. This data movement will shift the way in which brands see value within affiliates, and increase investment within content publishers, influencers and media houses.
Although on the flipside to this, we will likely see more changes to tracking hitting over the next few years (i.e. CCPA), so it is hard to predict the level of data we will be able to collect!

What is the main priority in making sure you deliver a successful ad campaign?
This is all hinged on the KPIs of the campaign ' is it an ROI driven campaign, engagement focused, or are you looking to increase brand awareness?
Once the aim has been identified, the main priority is to have tracking capabilities for the KPIs set. As without measurement and tracking, you are working on assumptions!'

How do you build long-lasting relationships with'affiliate'partners?
The key to relationship building is hinged on transparency and regular contact.
It is much better to be honest about any potential problem areas, to ensure you can work together to find that sweet spot.
Second to that, I cannot stress enough the importance of regularly meeting with, or speaking to, your publishers. This will ensure your brand is always front of mind!

How do you drive growth in an industry where creativity and 'thinking outside the box' are prerequisites?
Always keep your ear to the ground for innovative publisher solutions ' it's a very fast-moving industry, so make sure not to blink and miss it!

What made you want to be part of affiliate marketing?
I love the diversity of affiliate marketing ' the channel can fit almost any marketing requirement, as there is such a wide mix of publisher types. This definitely keeps everything we do interesting!

What are you most excited about for this year's Affiliate Summit West?
Meeting all of our long-standing affiliates. We of course have regular calls with all of our affiliates, but it's brilliant to meet everyone face-to-face and spend some time hatching optimisation plans in person.

How does Affiliate Summit help achieve your goals????????
The sheer size of the event means I can meet all of my affiliate contacts in three short (but packed!) days, get a look at all of the new publisher opportunities, and of course keep updated with all of the US affiliate industry trends. In an industry based on relationships, the Summit fits the bill perfectly.

How has the show evolved in your eyes (in terms of quality of attendees, the advertiser, the affiliates, the show floor, the networking, the speakers)????????
The quality of talks has really improved ' it's great to see the Affiliate Summit staff have taken onboard the content requests from people in the industry.

As an advertiser, why is it important for you come to Affiliate Summit?
As mentioned earlier, relationship building is key to cultivating successful affiliate partnerships, to which the Summit provides a venue for all of these sessions.
It is also important to keep up to date with industry trends and emerging publisher teams, so hearing trend perspectives from publishers, advertisers and networks is essential.
---
BUY PASSES HERE TO EXPERIENCE YOUR AFFILIATE SUMMIT

CHRISTINA WEAVER
Global Senior Affiliate Marketing Executive,'Lovehoney
Christina has been working in the affiliate industry for 5 years, previously managing clients from the fashion and beauty space, and now assists with managing the Lovehoney affiliate program across 9 markets. Since being at Lovehoney she has implemented initiatives including Attribution reporting, customer data insights and blogger events at Lovehoney HQ, all pivotal factors in Lovehoney's recent award commendation.
CATCH HER SESSION AT #ASW20!
"Working in a nice industry: How to tackle the acquisition of mainstream affiliate coverage"

Insights into growing and developing a multi million $ affiliate channel within a highly competitive, and super niche sector. Amplifying your brand, and increasing your audience reach. With top tips from the Lovehoney affiliate team, who are experts in driving growth in an industry where creativity and 'thinking outside the box' are prerequisites. Lovehoney was highly commended this year for 'Best Managed Affiliate Program' - so this session will be full of insights you won't want to miss!

January 29th, 11am - 11:20am, Track 3
Intermediate sessions
Open to Networking Plus and VIP passes only'