Blogs
---
Mar 12, 2020
Broaden your social media audit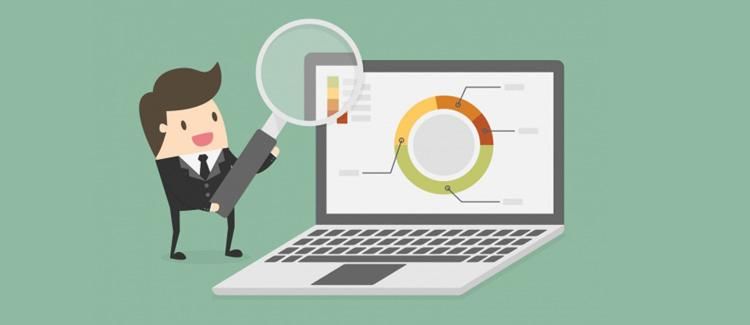 When I'm asked to do a social media audit, I always establish an understanding with new clients that I don't restrict my comments to just social media. For a marketing strategy to succeed, it's important that all efforts work well together. That is sometimes met with resistance by the client when they only wish to focus on social media due to budget or time restrictions.
Sometimes they start posting and never look back to evaluate engagement or ROI. Once clients move to paid social, they may become focused on targeting the best Facebook audience while other aspects, like landing pages, are neglected.
That's why it is important to at least take a cursory look at an overall view of the website, app, and all marketing channels in use while auditing social media efforts.
Recently a new client came to me for help managing their paid campaigns. They were in a hurry to rework their social media strategy to increase sales for the 2019 holiday season. I reviewed their prior creatives, spend, organic posts, and sales data. The client provided images and videos they had used in the past.
Two videos were acceptable but not ideal, and the rest had grammatical errors and broken English in the captions. Organic Facebook and Instagram posts had the same issues. Included in the proposal was a budget for creating new images and videos. Existing posts were to be edited to correct grammatical errors in older posts.'
If the audit had only included social media, other issues would have been missed. The website had grammatical errors too. It also did not convey how the product works, the science behind it, or how it's used. It took four clicks to buy the product. Buy now buttons did not add the product to the cart. Shipping information and customer support was not clear.
Google Analytics showed that traffic was 80% mobile yet, mobile users accounted for 20% of sales. Page loading speed was slow. Page Speed insights ranked in the 50s on mobile. This is a major concern when we're targeting mobile users to download a companion mobile app. The promo code field on the shopping card was not functional. After some testing it was found the checkout page fields were unusable for Samsung and Huawei phones.
Both the iPhone and Android apps had less than 10 reviews each in their respective app stores.
Although this is an extreme case of a broken online sales process, it is a good example of why it is important to consider your entire online presence even though your focus is social media. User experience is important, and no amount of campaign spend will override a sluggish website, weak messaging, and a broken shopping cart. [FF] FeedFront | January 2020 | No. 49
---
MICHELLE DVORAK-HELD | Owner,'MetroNY, LLC
Michelle owns MetroNY, LLC where she develops marketing strategies for brands and businesses. She builds online marketing plans specializing in content and social media marketing, content creation, search engine optimization, and project management.
She runs AskCyberSecurity.com. In addition, Michelle writes for various industry publications and conducts seminars covering online marketing. Michelle is the author of "Pinterest Tutorial" and cyber security resource guides. She also blogs about marketing metrony.com and about Pinterest at PinTalk.net.
Michelle earned a B.S. in Engineering from Rensselaer Polytechnic Institute. Subscribe to her YouTube channel connect with Michelle on LinkedIn, on Twitter @metrony, or subscribe on YouTube.