Blogs
---
Nov 19, 2019
How to build an engaged audience on social media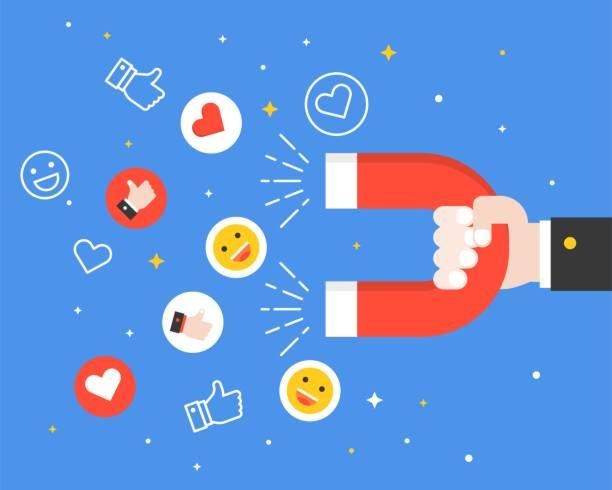 I started the whole personal branding/social media thing when I was sixteen years old' never with the intention of building a business from it.
Six years, 200,000+ followers, and a six-figure business later, and here we are.

Having helped hundreds of people build an engaged audience (of buyers) on social media, I have identified nine key steps to making it happen. This process is what I call 'The Impact Triangle'. In this article, I'm going to share 'TIA' with you, and how you can use it to dominate social media.

Please realize that you need to do these nine things in order. You can only move onto the next 'step' once you've nailed the stage prior. That's why I made it a triangle.'

PEOPLE
The base of the triangle is people. When you do not know who you are speaking to, you cannot do anything else. This stage comes down to knowing your niche (the demographics and the psychographics), your sub-niche, and your ideal follower. Gain total, 100% clarity on that before moving on.

PROBLEMS
Once you know your niche, you can turn your attention to their problems. Focusing on helping your 'ideal followers' overcome their hurdles and amplify their current struggles so you can shepherd them away from living a life without having them solved.

PLATFORMS
After that, it's platforms. You need to be on the platforms that your people are using so that you can get in front of them and help them overcome their problems. A mother who's just had a baby who's trying to lose fat is likely on Facebook/ Instagram, whereas an entrepreneur trying to scale is more likely on LinkedIn.

POSITIONING
Once you have mastered that, it's time to move onto the next stage of TIA: positioning. This is all about demonstrating that you are an expert who your people can trust to help them reach their goals. It's important to have a strong stance on issues, and not be 'vanilla'. For example, if you teach people how to become an affiliate marketer, explain why people would be stupid not to do affiliate marketing.

POSTING
Only once you've done all of that, can you move onto posting. Daily. Every time you post, ask yourself The Impact Filter: 'does this add value to my target audience?' If not, hold off on posting. Make sure all your posts are something that will stop someone scrolling' blurry photos and windy videos are not good. Once you start consistently posting content, you need to promote it. Why spend so much time making content and not actually pushing it out? Use your email list, and your other platforms.

PLEASING
Next, it's pleasing. You are probably not engaging with your audience, but you need to. Comment on their posts, reply to all their comments, and actively make friends with them. Only after tall that can you move onto the 1% details, the perfecting. This is things such as hashtag and post timing, which really don't matter as much as you think. [FF]
'
LAUREN TICKNER, Founder,'Impact School

Lauren Tickner is the 22 year old founder and CEO of Impact School, a global online coaching company.Thanks to building her first online coaching business, and then building my current business that helps others build their own online coaching business, her audience size has reached 500,000+ across social media and her podcast. The Impact School Podcast has been ranked in the top 10 of all business shows in the world.'
LIKE THIS CONTENT?
PROPOSALS FOR ISSUE 49 ARE NOW OPEN!



'