Blogs
---
Jul 08, 2020
Why You Should Diversify Your Traffic Strategy Now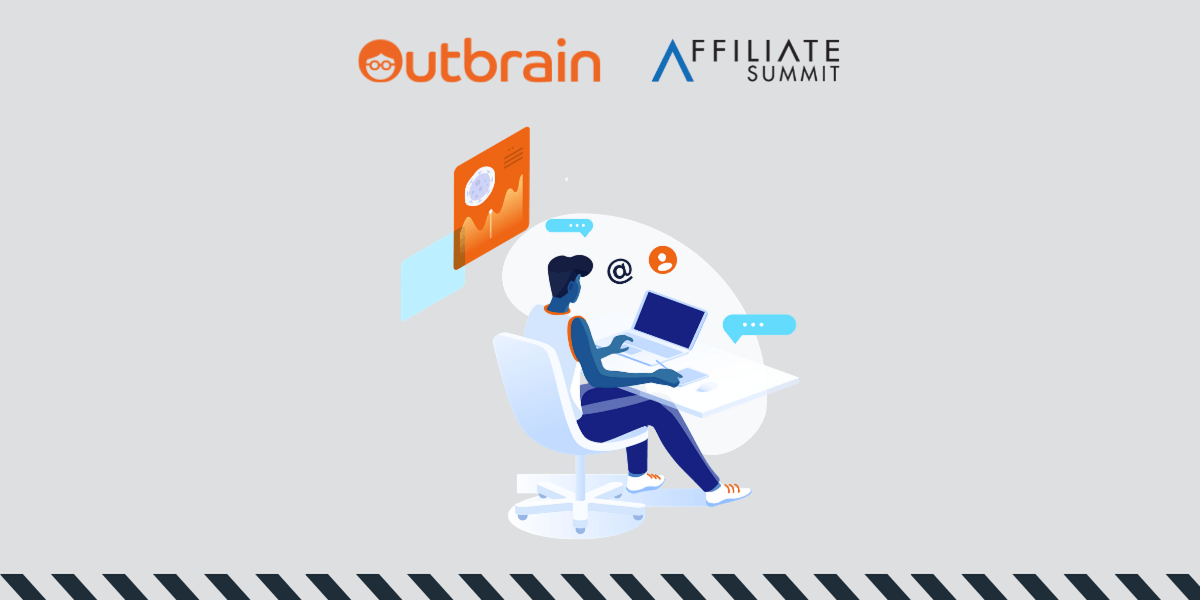 As an Affiliate Marketer, you're likely using the three most common traffic platforms: Google, Facebook, and Amazon.
But how do you scale beyond these platforms when CPAs get too high, you've exceeded your reach, or the user quality is just not good enough?
Take it from Affiliate legend Josh Keller of Union Square Media, who offered advice in his recent interview series with Outbrain ' don't get too comfortable with your current campaign success. Or, as he puts it bluntly, 'don't even get started if you're not willing to do what it takes to get it done.'
Let's face it ' the most successful Affiliate Marketers are constantly looking for new ways to buy' for the next big channel that offers the right amount of scalability and an even better amount of targeting options (including advanced automation features).
Well, that next new channel for you might just be Native, and here are a few reasons why you should seriously consider this higher converting platform.
Five Reasons Why You Should Test Native
As an Affiliate, you've definitely heard of Outbrain ' the platform that works directly with thousands of top publishers and is 100% conversion-driven. Outbrain is very Affiliate-friendly. They even created a special hub for Affiliate Marketers and a tactical e-book that shares practical secrets to testing Native Ads. Here are the five top reasons why Affiliates should consider switching to Native.
1. Scale, Scale, and More Scale
In the most sought-after global markets, Outbrain's reach surpasses that of Facebook and all other social platforms. After all, most adults consume news online and Outbrain works with top publishers like CNN, MSN, BBC, and many others. So, if you have reached the audience limits on your usual platforms, it's time to expand.
2. Quality = Conversions
According to Affiliate expert Josh Keller, the user quality of Outbrain is better than Facebook. Again, hear it from Josh yourself, 'the people that come from Native are like homeowners, good credit, multiple cars, married, you know? Like, there's a disproportionate amount of those people on those premium news sites.'
3. Competition Much?
User quality is decisive' but top platforms usually demand high prices. You don't want to compete against the big brands that have millions of ad dollars and drive the CPC benchmarks. For Josh Keller, this is the reason Search has become such a tough platform for Affiliates: 'So many brand dollars are going into that, and they will pay anything to be in those spots, no matter how much money they lose, just to capture those eyeballs.'
4. Time Is of'the Essence
As an Affiliate, your time is scarce, and you don't want to waste any of it fiddling to set up your campaigns in a complicated dashboard.
You should be familiar with Outbrain's dashboard right from the start given it follows industry standards, is self-explanatory with walkthroughs throughout, and has enough automated settings to optimize your campaign for the best performance, hands-free. You can even track multiple conversions or let Outbrain's algorithms optimize your bids.
5. Money Is Everything
For Affiliates, money is most often coming out of your own pockets, making pricing one of the most pivotal decision-makers for channel diversification.
At Outbrain, the mix of large audiences, less competition, and advanced technology makes for ROAS-positive pricing. Union Square Media was able to achieve a 62% cheaper CPC vs. Facebook. With transparent insights on the suggested CPC and the available reach, there is truly nothing in the way to giving it a try.
So, what do you think ' open to testing Outbrain's Native Ads?
Well, we have quite the treat for you ' exclusively for all Affiliate Summit blog readers, Outbrain is offering a $150 voucher for all Marketers. And it's as simple as checking out their Affiliate Workshop Series and starting your first campaign.