Blogs
---
Jan 17, 2019
Download The Affiliate Summit West 2019 Feedfront Issue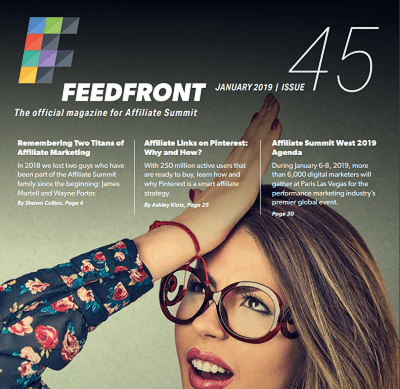 FeedFront is the magazine of affiliate marketers.
The magazine is dedicated to bringing ideas, resources, and opinions from digital marketing innovators to you before your next project or venture.
Didn't grab a copy of the latest issue'at Affiliate Summit West 2019?
'Download and read up on "3 Success Steps to Influencer Marketing", "Making the Leap from Affiliate to Brand" and many more hot topics.
'

'