Blogs
---
Nov 10, 2021
Fernando Borghese, Co-Founder & COO, DMS, ON THE FUTURE OF THE PARTNER MARKETING INDUSTRY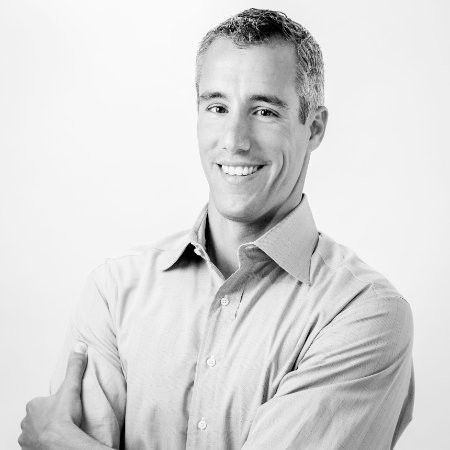 Affiliate marketing is an area that is growing quickly, and we were recently honored to sit down to talk about affiliate marketing with Fernando Borghese with Digital Media Solutions. In this exclusive interview, Fernando talked about what the affiliate marketing industry is going through right now and gave his predictions for what affiliate marketers and brands will likely be focused on in the near future.
'
Where Will Affiliate Marketing Be in the Next Five Years?
Right now, digital marketing as a whole is seeing more marketing dollars than it ever has before. This is because a lot of digital acceleration is taking place due to the pandemic. The pandemic has significantly altered consumer behavior, which means marketing companies have had to alter the way they spend money. As a result, digital marketing as a whole, including affiliate marketing, has grown exponentially. There are lots of opportunities for companies operating in this sector.
Today, businesses have a constant need for data and technology. These two entities power the business world and control how marketers reach consumers in the current environment. Changes across numerous industries are driving the development of new technology that affiliate marketing professionals can use. For example, Digital Media Solutions has had to optimize its toolsets to make them more flexible. That way, they can address numerous needs. Leveraging first-party data is critical, but businesses also need to keep privacy laws in mind.
'
What Are Some of the Challenges Facing Affiliate Marketing Right Now?
One of the biggest challenges facing affiliate marketing is that it has an old and outdated reputation. Some people believe affiliate marketing doesn't have a history of transparency even though a lot of changes have taken place in this area. Fortunately, affiliate marketers can overcome this reputation by taking advantage of new technology. They can create a brand-friendly approach that prioritizes transparency with multiple touchpoints from start to finish.
Furthermore, affiliate marketing professionals need to prioritize compliance as well as performance. Ad monitoring and legal regulations are changing quickly. Companies need to change to address these challenges if they want to sustain success using approaches that can overcome some of the biggest challenges in the sector.
'
What Has To Be Done To Get CMOs To Buy In?
Marketing has changed quickly, and CMOs have realized that they do not necessarily have to pay for maintenance. Now, they can simply pay for results. Everything is performance-based, and marketing professionals need to drive a measurable return on their investment.
For a long time, affiliate marketing has been the best-kept secret in the field. Affiliate professionals are commonly hidden behind agencies that use outdated practices, such as charging maintenance and setup fees. Therefore, affiliate marketing professionals need to go directly to CMOs with ROI quotes and promises.'
When CMOs realize that they only need to pay for performance with affiliate marketing, the buy-in is there. Suddenly, the question isn't about how much the company wants to spend but about how much the company can deliver.'
For example, DMS has been able to drive a fruitful partnership in the wake of Medicare open enrollment, putting a lot of these strategies to use to expand the footprint of affiliate marketing and drive fruitful relationships built on trust and transparency. It will be exciting to see what the future holds.'
'
About Fernando Borghese'
Fernando Borghese is the Co-Founder and Chief Operating Officer of Digital Media Solutions, Inc. (NYSE: DMS) since the company's inception in 2012 and is responsible for the day-to-day leadership and management of the company, encompassing all lines of business. Fernando has a successful track record of building high-performing teams that deliver measurable impact for DMS within highly competitive industries. Under his leadership, DMS has achieved consistent and significant year-over-year growth. In 2020, Fernando was instrumental in leading the efforts that led to DMS becoming a public company.For almost two decades, Fernando has established himself as a dynamic marketer, revenue driver and problem solver, with broad experience working with companies of all sizes to create data-driven performance advertising solutions. Prior to DMS, he was Executive Vice President at DMi Partners where he focused on developing performance-based solutions for the company's clients.Fernando earned his Bachelor of Arts in political science at Trinity College-Hartford and resides in the greater Philadelphia area with his wife and three daughters.
'
About Digital Media Solutions
Digital Media Solutions, Inc. (NYSE: DMS) is a leading provider of technology-enabled digital performance advertising solutions connecting consumers and advertisers within auto, home, health and life insurance plus a long list of top consumer verticals. The DMS first-party data asset, proprietary advertising technology, significant proprietary media distribution and data-driven processes help digital advertising clients de-risk their advertising spend while scaling their customer bases. Learn more at https://digitalmediasolutions.com.'