Blogs
---
Jun 08, 2020
Hey Siri, Show Me Easy-To-Implement Strategies To Optimize My Site For Voice Search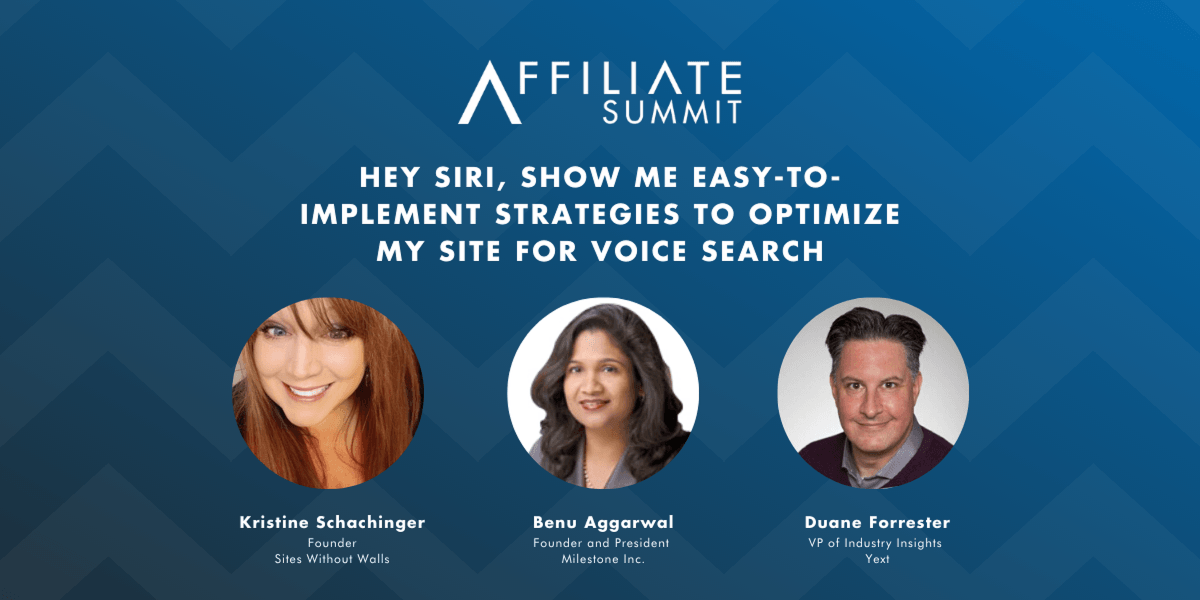 If you joined us on Thursday for the 'Hey Siri, Show Me Easy-To-Implement Strategies To Optimize My Site For Voice Search' webinar, you've put yourself on the path to SUCCESS!'
Missed it? It's not too late' below you'll find the full recording of the webinar!
On Thursday June 4, voice search experts Kristine Schachinger, Benu Aggarwal and Duane Forrester discussed their top voice search strategies, tips, and tactics that can be actioned NOW.
According to Quoracreative, voice search is predicted to be 50% of all searches for 2020, so understanding how to optimize voice search on your website is vital. This webinar is suited for anyone looking to upskill on their understanding of Google processes language.
Below, this webinar looks at actionable tactics to prepare your site for this rapidly increasing trend. You are now on your way to becoming a voice search expert and getting your business into the BEST POSSIBLE POSITION.
This 60 minute webinar covered:
Understand voice search better than ever before, by learning how Google processes language

Gain proven strategies to optimize for the featured snippets Google often uses

Know how Alexa and Google at Home use their programming languages to create voice searches

Learn to differentiate voice to text vs voice direct
This session is moderated by Jamie Maw, Producer, Affiliate Summit.'
The speakers are:

'