Blogs
---
Jan 17, 2022
ICYMI: Organic Search Named the Biggest Traffic Growth Driver for Content Marketing in 2021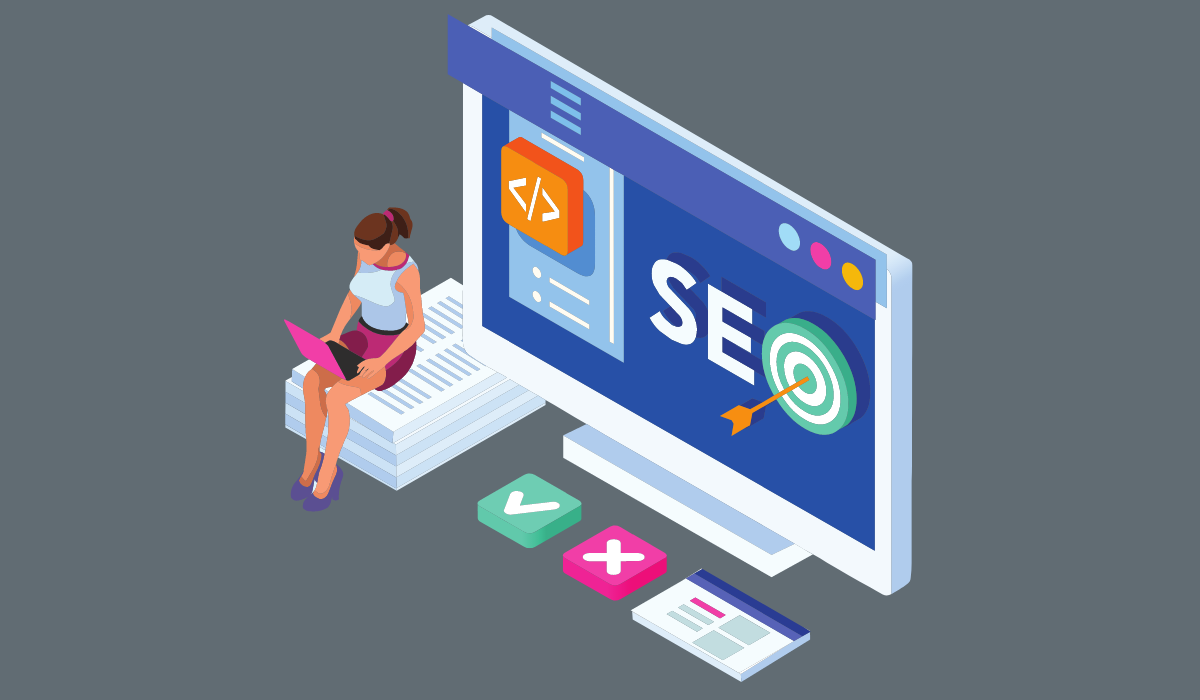 In 2022, going all-in on social media is a non-negotiable. It's critically important for your brand awareness, engagement, and trust-building with your audience.

But when it comes to driving traffic to your site, social media does - to put it simply - diddly squat.

In 2021, just 0.3% of all blog traffic came from social referrals.

If social is so important for your brand strategy, why doesn't it help drive traffic to your site? Isn't the whole point to get customers to click the buy button?

Social platforms want to keep you in the platform. It benefits their advertisers to keep you around. Which is exactly why the best performing content doesn't refer traffic to external sites.'Rather than driving you to click the link in the bio, they want you to keep scrolling.

If social media is no help when it comes to traffic, what is?
'
Organic search.
'
Animalz's 2021 benchmark report shows that when it comes to content, organic is the growth engine. Now more than ever before.

It was the main driver of positive growth last year.

It also grew massively from its benchmark in 2020. In fact, organic search grew from 59.2% of blog traffic in 2020 to a whopping 82.9% of all blog traffic analyzed in 2021.

All other main traffic sources - referral, social, and email - shrank over the course of the year.
'
So why did organic become even more important in 2021?
'
Organic search provides predictability

Organic search traffic generally increases over time

Better still, the marginal cost of organic search trends towards zero

A single blog post will generate more and more traffic with each passing month

Want to know how to take advantage of it?
Let's dive in.


'
A Strategy for Your Size
'
Let's start with big blogs.
'
Animalz defines a big blog as 100k or more monthly pageviews. If you're a big blog, you got double the share of organic search in 2021 compared to the smallest.
'
In fact, the larger you are, the more likely you are to have a high share of organic traffic. Double down on SEO to hold and grow your position.
'
Small blogs, however, have 50,000 or less pageviews per month. As a small blog, you got about 12% of total blog traffic in 2021 from referral traffic. (Visitors clicking through backlinks to your content.)
'
The smaller you are, the more you need to focus on link-building and link-friendly content.
Want to grow your blog traffic? Focus on organic.
'
Blogs with a high % of organic traffic are more likely to have more traffic overall.

So if you want to grow your blog traffic, SEO is more than worth your time.
'
SEO is a flywheel. Meaning good performance in search typically leads to better future performance.

That's because high-ranking articles get more clicks, reads, and backlinks. They rank even higher, and the process starts all over.
'
It also creates a kind of halo effect. Every ranking keyword is like an extra doorway to your brand. That includes other content, your products, your social media accounts, and newsletters.
'
If one doorway to your brand is social media, why not add a few extra doorways?


DON'T SLEEP ON SOCIAL OR ORGANIC

Even though social media referrals are no help when it comes to driving traffic to your site, the importance of a brand presence to drive awareness and engagement cannot be overstated.

That said, it simply isn't enough to generate sales.

To convert well and often, you need a sound organic strategy. So add SEO to your focus list this year if you haven't already.