Blogs
---
Sep 05, 2019
Inaugural AM Days Workshops at #ASE19 took New York by storm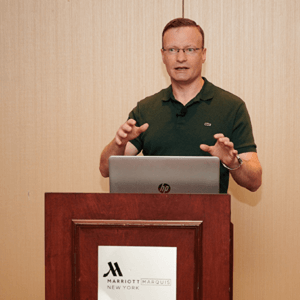 The inaugural #ASE19 affiliate marketing workshops by AM Days were a tremendous success.
The rooms were packed, and each workshop was highly-rated by the respective. But you don't have to take my word for it! Check out our recap video below to get a good feeling of how it all went.

Building on our New York success, I'm excited to announce that we're bringing AM Days to Las Vegas too!
There will be number of'AM Days workshops held within the framework Affiliate Summit West 2020. On my birthday, January 27, I will teach my'Advertiser's Crash Course in Affiliate Marketing, while the legendary affiliate manager Wade Tonkin will equip you with everything you need to'Identify & Recruit Targeted Content Partners. Lawyer David Adler, on the other hand, will address'Strategic Approaches to Handling Legal Risk in Affiliate Marketing.
Any one of these 2.5-hr workshops will pay off your trip to Affiliate Summit West 2020. Spaces are limited, and passes are the cheapest if you buy them early.
>> FIND OUT MORE AND REGISTER HERE
'