Blogs
---
Aug 07, 2019
Influencer Marketing - A sprint or a marathon?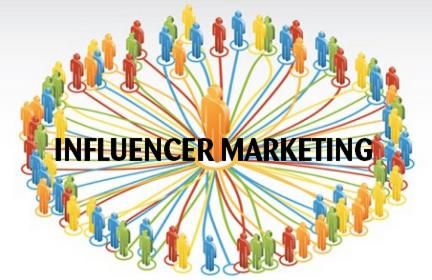 Big brands started out as ideas which became businesses, and after years of advertising, marketing, consumer awareness, and product recognition, these names became brands. By Paige L. White
'
---

Digital marketing, Facebook, Google, YouTube, Instagram, Influencer marketing, and other consumer facing technologies have empowered today's businesses with the ability to achieve brand recognition much faster than at any other time in modern history.
However, the advent of digital technologies and the ability to get your marketing message in front of thousands or millions of people has also led to the belief that business ideas now go straight to brand recognition without ever having to build a foundation of concept validation, product recognition, and customer loyalty.

Influencer marketing is perhaps the most dynamic, and certainly the fastest growing, vehicle for those looking to quickly move past business recognition to become a brand. Therein lies the problem; the concept of quickly becoming a brand.

Simply because influencers post content about your product in and of itself does not mean you are now a brand. Influencer marketing should be seen as a story arc such as you might see for a television show where the drama unfolds over multiple episodes or, in our case, posts and reviews (a marathon), as opposed to a movie where everything occurs in the space of 90 minutes (a sprint).

Your influencer marketing marathon should be developed with an eye towards mid to long term content development and distribution, set against a backdrop of message testing and analysis, data collection, and analytics review.
---
First, you need to determine the objective(s) of your influencer campaign. Is it to raise awareness of your products? Are you hoping to mitigate neutral or negative search engine content? Do you want to test consumer interest in a new idea?

Second, you need to identify the timeline needed to achieve your objectives. One month may be enough for your Thanksgiving campaign, but you'll need a much longer time period if you want to build a deep corporate awareness and connection with your audience. Quite simply, ask yourself this; in spite of their worldwide recognition, why do the brands mentioned at the outset of this article continue to advertise? After all, everyone knows McDonalds.

Regardless of the scenario, you will need a clearly defined, long term influencer content strategy that is intended to achieve your program goals. You will also need to establish KPI's that will help you analyze the results and insights collected from the campaign. You should determine at the start exactly how much time you need to gather the data that will help you make informed business decisions.

So, remember; Coca-Cola. Apple. Walmart. Microsoft. Amazon. Nike. Starbucks. Macy's. McDonalds. All businesses first and then brands. Think of influencer marketing as a marathon and not a sprint to get you there when it comes to building your business into a brand. [FF]

Paige L. White is President and co-founder of SheSavvy.com, a leader in influencer marketing solutions