Blogs
---
Sep 10, 2020
Innovative Growth with Farfetch, Emirates, and MandM Direct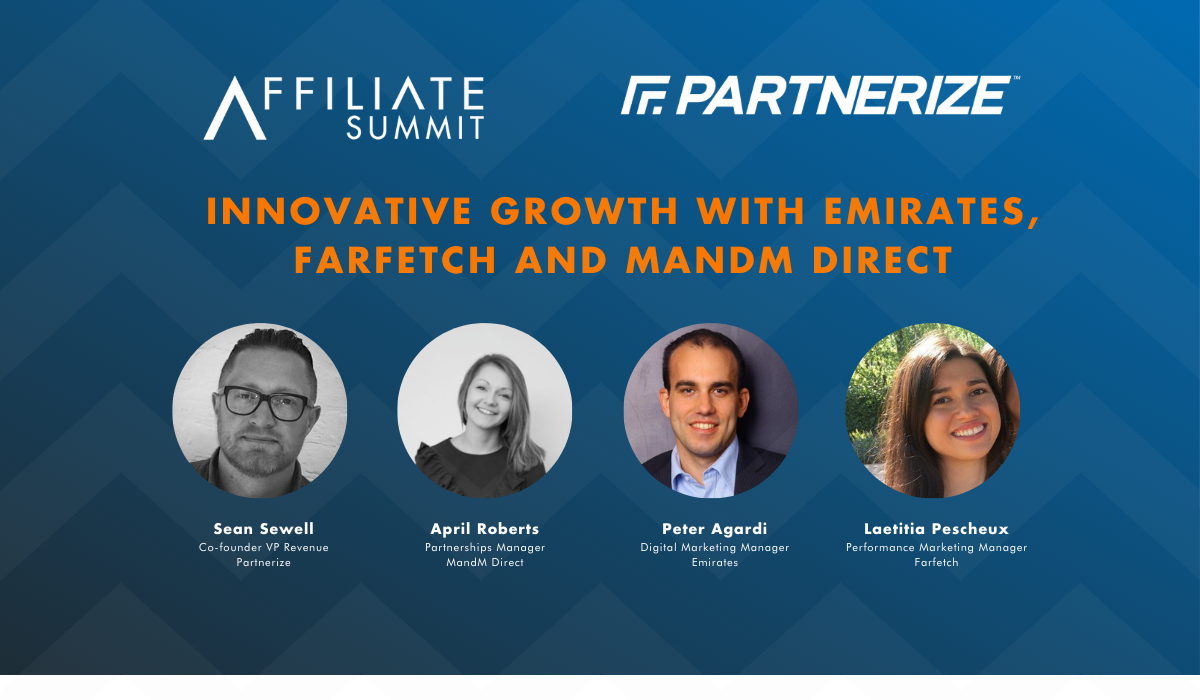 After an unpredictable start to 2020, it's time to look ahead and take a fresh approach to marketing and partner programs. Partnerize explores the ways brands can unlock areas of growth through partnership.
On Wednesday September 9, Sean Sewell, Co-founder VP Revenue, Partnerize took a deep dive into how to drive your ROI by harnessing the value of partnerships.
Partnerize's Co-founder VP Revenue, Sean Sewell was joined by Peter Agardi, Laetitia Pescheux and April Roberts to discuss their top strategies that can be actioned now.'
This webinar 'Innovative Growth with Farfetch, Emirates, and MandM Direct' will provide tried and tested tactics that can be actioned immediately to start growing your revenue NOW! Learn the fascinating solutions these industry leading brands have implemented and the incredible results they have achieved.
This 60 minute webinar covered:
How to unlock areas of growth through partnerships

How leading enterprise brands have driven 330% ROI'

Leveraging new platform technology'

Diversifying publisher types to embed new and exciting strategies

Solutions industry leading brands have already implemented'

Industry leaders results and learnings

Q&A session with the panelists
This session is moderated by Sean Sewell, Co-founder VP Revenue, Partnerize
The speakers are:
April Roberts, Partnerships Manager, MandM Direct

Peter Agardi, Digital Marketing Manager, Emirates

Laetitia Pescheux, Performance Marketing Manager, Farfetch
'

Partnerize is a SaaS technology company that helps the world's leading brands build powerful business partnerships that drive extraordinary business growth.
'