Blogs
---
Mar 03, 2020
International Women's Day - an interview with Lissette from Piggy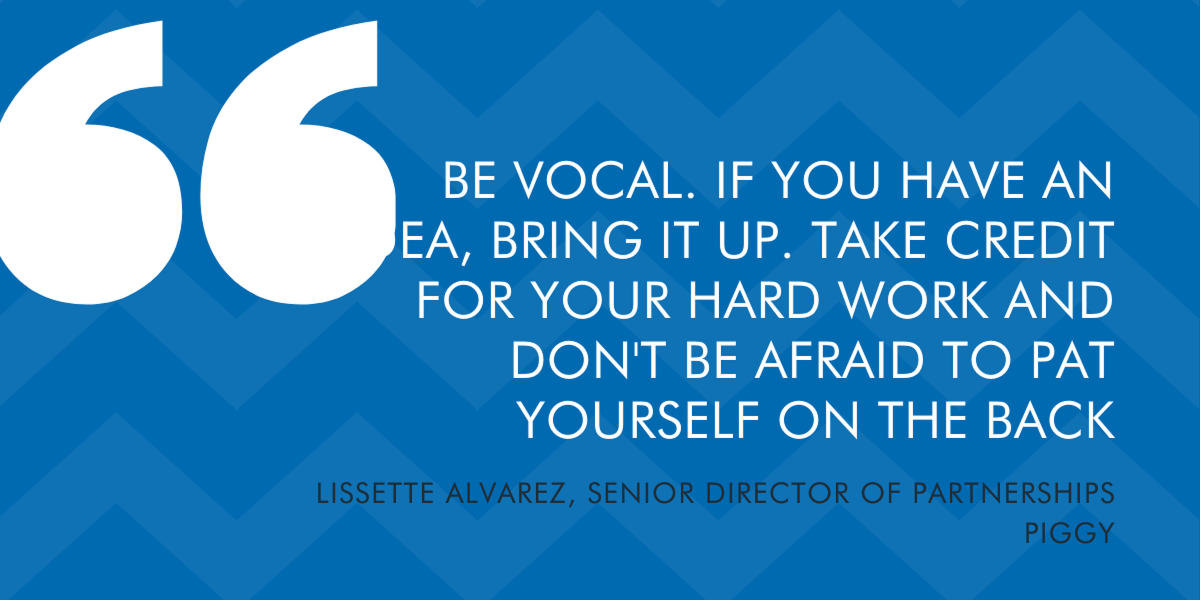 In the lead up to International Women's Day on March 8th, Affiliate Summit are celebrating women in Affiliate Marketing. We spoke to Lissette from Piggy and spoke about challenges she's faced, the proudest moment of her career, what advice she would give to woman in affiliate marketing, and more.'
Why have you chosen to work within affiliate marketing?
I stumbled on to affiliate marketing. But I stayed because of the people I've met and how they continue to create. I've worked in other digital industries but affiliate seems to have people who want to push ahead and build brands. When you see that kind of passion and determination it creates an atmosphere of success.'
What do you think is the biggest issue for women in affiliate marketing?
I think it's'an issue in almost all industries, we need more women leaders in all aspects: development, management, and product.'
What advice would you give to woman in affiliate marketing?
Be vocal. If you have an idea - bring it up. Take credit for your hard work and don't be afraid to pat yourself on the back. This honestly helps from talking to clients to speak to your manager about a well deserved promotion. This industry is always looking for new thoughts and pushing forward. If you have something to say, say it.'
What is the proudest moment of your career?
My proudest moment was obtaining my Masters Degree while launching a Streaming Service at Big Ten Network. It was a lot with juggling school, work, and life. The Streaming Service was brand new to myself and to the Sports network but I also had to balance this new venture while keeping inline with my studies. It certainly allowed me to see that I can do more than even I thought I could.'
What has been the most challenging moment of your career?
During the 2008 recession, my company had to scale back. Half of my department was laid off and while we were taken care of financially'it's certainly left a question mark of what was next. It was an opportunity to find a position that fit into what I was most passionate about and that was a positive. Regardless'of feeling financially stable I didn't like not knowing what was next in such an unpredictable'job market.'
What female figure is your inspiration and why?
All women are inspiring in how to handle life from our moms to our managers to our friends. But I'd have to say Michelle Obama. Not just because she is a Chicago girl like me but she has a grace and intelligence that almost every woman I know wants to embody. She demands to be seen as an equal and because of that is treated so by everyone who meets her. She is critical when she needs to be and has the ability to express her thoughts without demeaning others.'
The most important message you would send out to your peers, friends and colleagues?
Be respectful and kind.'I often say both of these things lend to your personal brand and speak to who you are as a person. You won't always like everyone but if you show everyone respect and kindness you may gain more than you think.
Any empowering books/ articles you would recommend?
Living History by Hillary Clinton
A quote by a female figure that you go by
"Of course I am not worried about intimidating men. The type of man who will be intimidated by me is exactly the type of man I have no interest in."'-- Chimamanda Ngozi Adichie
---
Lissette Alvarez, Senior Director of Partnerships'for Piggy LLC has been part of digital and performance marketing industry ' as a'marketer, globalization advocate, and partnership manager ' since 2001.'Lissette began her career with Warner Bros Entertainment, Digital Group helping create digital media plans during the start of the e-commerce industry. From there, she went on to manage marketing tactics, content development and strategies at Playboy Enterprises, Scripps Networks, and Fox Sports, Digital. Lissette established her performance marketing background' at Google (GAN) and Rakuten Affiliate Network (RAN), were she help create global communicate and outreach for publishers.'Most recently, Lissette'is the Senior Director of Partnerships for'joinpiggy.com, a cashback and extension publisher, who after finding great success in the US market are launching throughout Europe and the APAC region. Lissette is a Chicago native, a Cubs fan and avid traveler. She earned her BA in History and her MA in New Media from DePaul University.
'
'
'
'
'
'
'