Blogs
---
Jul 16, 2020
How To Land On Your Feet After The Crisis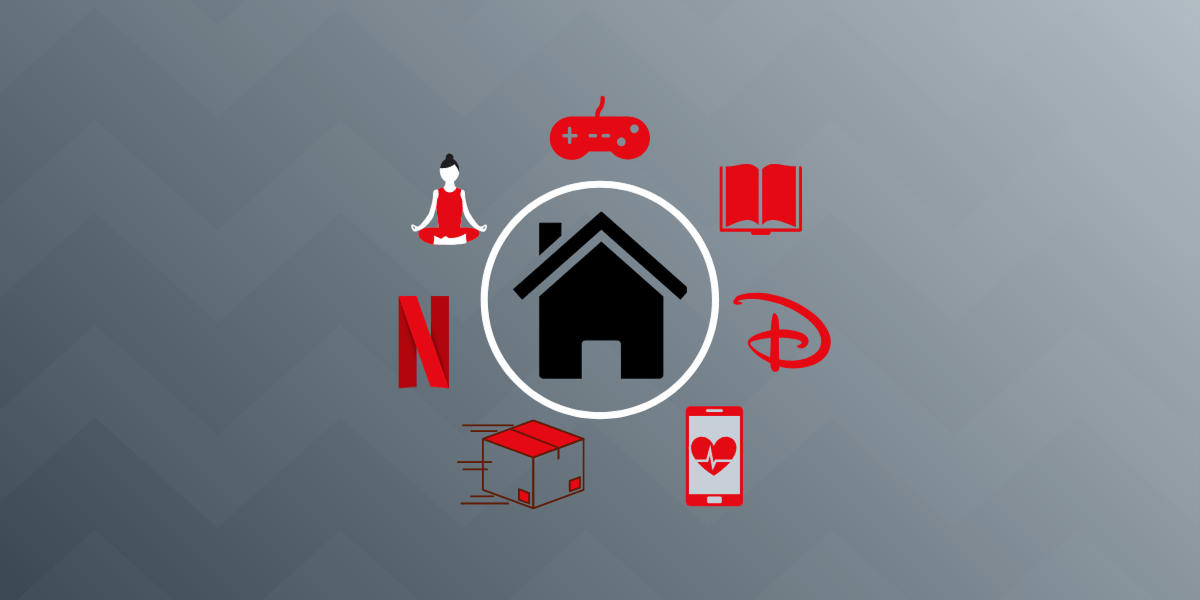 Sports events across the world have been cancelled for the foreseeable future, causing the'betting industry to stop in its tracks. Many operators are now switching to virtual sports and esports, but this is something that may not work for betting affiliates and their existing audience. For'many affiliates, all they can do during'this period of forced inactivity is wait for things to get back to normal so they can once again get back to doing what they do best: driving traffic and earning commissions.
In the meantime, there are a few ways to ensure your site stands a good chance of recovering your profits once the pandemic passes. Some of these do not even require additional funding, something I'm sure many will appreciate in this time of reduced cash flow. Do not forget to renew your domain and hosting.
With so many things going on at present, this is something that can slip through the cracks. Do bear in mind that a good domain is hard to recover once lost ' let'it'drop and most likely it will quickly get'registered by somebody else. And'a'site that's been down due to'unpaid'hosting bills, even for just a few'days, stands a higher chance of losing its rankings. Carry out some essential site'housekeeping Use this period of isolation to undertake some spring cleaning on your site.
There are many things you can do to improve your web presence, including:
Crawl the site with a tool such as ScreamingFrog or Sitebulb to help check there are no broken links or missing images. Fix anything that is missing.
Check if your onsite navigation is consistent (for example, if your site's home page canonical version is https://www.domain.com/, make sure all internal links point at this exact version). It's sometimes difficult to control the external links to your site which may go to the wrong version of the URL (they may use http instead of https, or miss out the www, for example) but you have complete control over your own site and your internal links. Keeping your navigation (and external links, as much as you can) consistent helps get the most out of links and prevents diluting the link value. Sometimes cleaning the internal navigation and link structure alone can account for a measurable boost in a site's organic visibility.
Do you have an online presence outside of your site, such as a Twitter account, YouTube channel or Facebook page? If so, do they link back to your site? Are these links consistent (see above)? Social media channels are some of the easiest links you can acquire for your site. They are also very controllable so make sure you get the most out of them.
Are all of your affiliate links current and functioning? It sounds obvious that you need a working affiliate link to get your commission, but with all the constant changes on the operators' and affiliate programmes' side, things can break. Consequently, it's best to double-check them. Talking of affiliate programmes, this may be a good time to touch base with your affiliate managers to see if they can offer you any new banners, exclusive bonus codes or valuable information once things return to normal. At the same time, check that the offers you are promoting are still active.
Undertake an extensive audit of all the content you have on your site. Does any of it need updating? Do you have any evergreen content or is there any evergreen content you may want to add to your site? Is all of your content still relevant, and if not does it need to be removed? What is the best way to remove or replace it so as not to confuse your site's visitors? I spoke about the peculiarities of content audit for igaming sites a few years ago at one of the iGB Affiliate events. You can find the slide deck, which you may find useful for this task, here: https://www.slideshare.net/ irishwonder/content-audit-for-igaming-bac2017
If you haven't yet tried your hand at various social media platforms, now is a good time to start. Use the lockdown to learn to make videos, think about Twitter strategy and improve your Facebook page. You can also think about the best content to share on these platforms. Once full betting activity resumes, these will become additional sources of traffic for you and will give you a new audience. Social media sites are great sources of free links for your site ' but do bear in mind point three!
If possible, do not stop acquiring links for your site as consistent link building is important to keep and strengthen your rankings ' and clearly you will want these links once everything is back to normal. If you cannot allocate a budget for link building due to reduced cash flow or affiliate commissions, there are ways to get links for free: do another site owner a favour in exchange for a link, or see if any journalists want to write about a topic related to your site in return for providing a link. It doesn't even have to be a betting-related article. For example, if a mainstream media journalist is researching how the current crisis affects self-employed people, you may want to offer your take in exchange for a credit or mention in the article ('Matt Jones, who runs a sports betting site at''). But do make sure they link ' those pesky journalists can be very greedy when it comes to links these days!
Finally, if you were considering a site redesign and have the budget, now is a good time to tackle it. You will be able to dedicate your full attention to the task, test things out and fix any issues before you need to be active again and dealing with your usual betting traffic. If you need to hire a web designer or developer for the job, they will only thank you for it as many businesses are currently finding it hard to keep spending on the same level. As you are no doubt aware, some are cancelling contracts or postponing jobs and your web designer or developer may have lost a few of their clients.
To sum up, stay home, stay safe and work on your site! Remember: this crisis will end some day and things will get back to normal.
'
Julia Logan is an SEO consultant at irishwonder.com. Her specialities include onsite/technical SEO and SEO security audits, link profile audits, online reputation management, negative SEO investigations and private network consulting