Blogs
---
May 14, 2020
Lessons Learned From High Profile Influencer Marketing Case Studies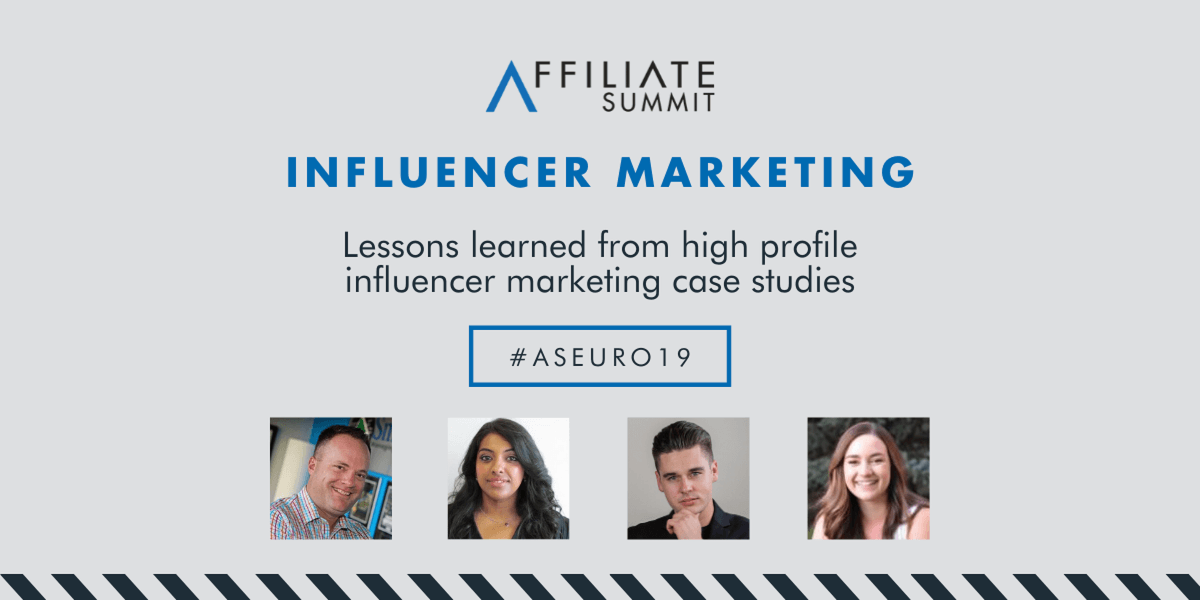 Want to review one'of the TOP Affiliate Summit Europe 2019 sessions? Here's your chance!
Below you'll find the full recording of the Influencer Marketing session "Lessons learned from high profile influencer marketing case studies".
This session begins with the question; What have been some of the most impactful influencer case studies?
The two'infulencer case studies discussed are:
Where did Sunny Co Clothing and Fyre Festival go wrong?
What influencer case study has inspired you?
This session is moderated by Matt Frary, CEO, Smarter Chaos
The speakers are:
Rakhee Jogia, Strategic Partnerships & Supply, Rakuten Marketing
Emily Heathcote, Influencer Manager, TopCashback UK
RayAnn Ortiz, Brand & Digital Marketing Strategist | Influencer Marketing Manager, SmarterChaos
Riley Cronin, Influencer Marketing Manager, Shipt.com'
'