Blogs
---
Jul 08, 2021
Look Who's Speaking at ASE ?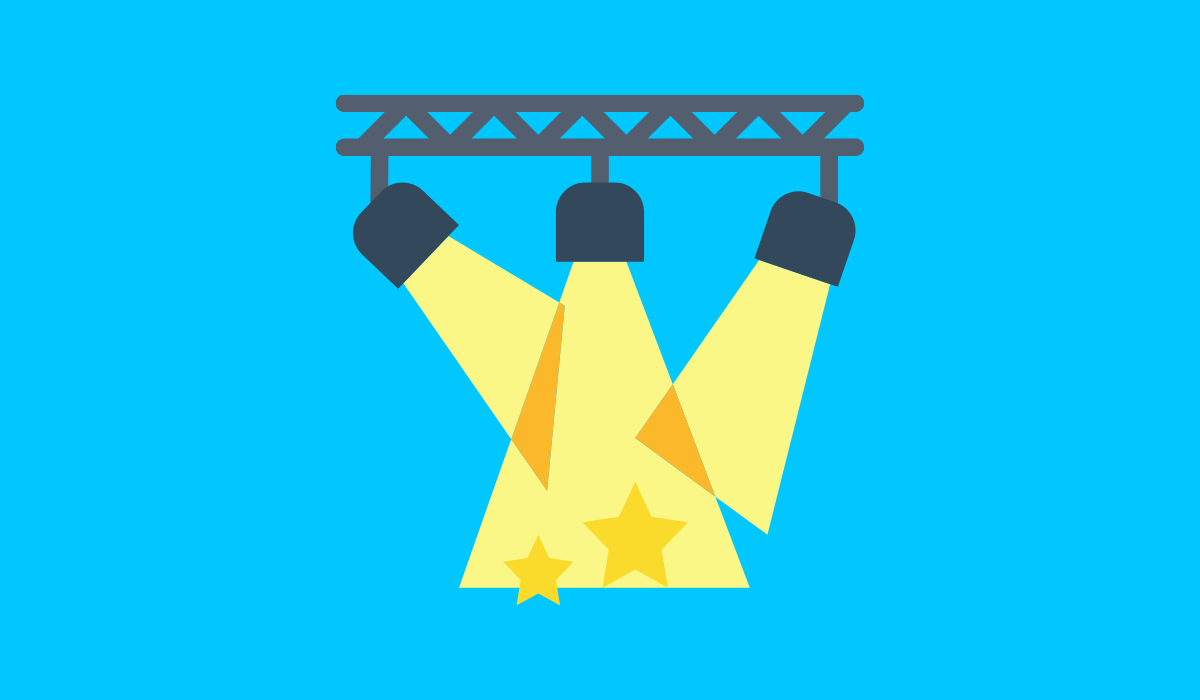 At ASE, we put the industry's top experts onstage. This year, we're bringing you a speaker lineup that showcases how amazing and diverse this industry really is. We're proud to say (for the first time ever): our faculty is comprised of 50% female speakers and 25% People of Color. You are going to LOVE this agenda. Get to know them now! ??
Molly Pittman
CEO | Smart Marketer
Molly Pittman is a leading digital marketing strategist, educator and entrepreneur who has trained more than 10,000 people across the globe. By the age of 24, she had risen from intern to vice president at an 8-figure digital marketing company. Now the CEO of Smart Marketer, Molly is mentoring the next generation of digital marketers. She's helped her students do everything from get positions at Fortune 500 companies to quadruple their revenue in one month.
'
ezra firestone
'
ceo | boom by cindy joseph

@ezrafirestone
Ezra Firestone has been recognized by Shopify and Entrepreneur Magazine as a leading ecommerce expert and a refreshing voice in the entrepreneurial community. He has founded multiple 7- and 8-figure brands (generating over $150 million in the last 5 years), and shares his personal and professional insights through Smart Marketer and Zipify Apps. An outspoken proponent of "people over profit," he leads a team of 128 employees while also educating business owners on how to build brands with integrity and purpose. Most recently in 2020, Ezra partnered with Shopify to create their premier course on Facebook advertising.
'
Luna Vega
Growth Marketing Consultant | Luna Vega Consulting

@misslunavega
Luna Vega has over 15 years experience as an author, international speaker and performance marketing expert. Featured in Forbes and many other publications, she has managed digital campaigns for Fortune 500 companies.'
She helps brands catapult their profit margins by managing and building highly effective customer attraction machines. She has spoken at SheCommerce Affiliate World, Soho House Barcelona, Blockchain Foundation in Reykjavik Iceland and more. Luna is passionate about cryptocurrency, AI and everything sci-fi.
Alex Fedotoff
CEO | eCommerce Scaling Secrets

@alexfedotoff1

Alex Fedotoff has scaled the dropshipping business from 0 to 8-figure level in less than 16 months in the health and fitness niche and generated over $100 mil. in eCommerce sales through his career. Forbes calls him "King of Scaling Facebook Ads" and his community "Facebook ads rockstars" counts over 48,000 advertisers.
'
Courtney Spritzer
'
CEO | Socialfly

@CourtSpritzer
Courtney Spritzer is the CEO and Co-Founder of Socialfly, a leading social-first digital and influencer marketing agency. Socialfly helps brands reach, engage and convert women audiences on social media through content creation, influencer management, and paid media buying.'
Throughout Courtney's career, she has developed strategic social media plans for her clients and successfully implemented campaigns for 200+ companies and brands, including WEtv, Conair, Girl Scouts, and Slimfast.'
In addition to her leading role at Socialfly, Courtney is also the Co-Founder of Entreprenista Media and co-host of the Entreprenista Podcast, a platform providing resources to women entrepreneurs and business leaders, and celebrates their successes.'
Courtney is the recipient of the SmartCEO Brava Award and Drum's 50 under 30 in Digital Marketing, and has appeared on Bloomberg, Entrepreneur, Mic, MarketWatch, CheddarTV and more.
Earnest Epp
'
CEO | High Ticket eCom Secrets

@EarnestEpps
Earnest Epps is an international speaker, digital marketing entrepreneur, and CEO of High Ticket eCom Secrets.''
Earnest has 12 years of marketing and sales experience and has been able to take both offline and online marketing strategies to help people combine them both into a marketing powerhouse for running successful online e-commerce businesses.
Michael Roddy
'
CEO | Empire Social Group
'
Mike Roddy brings a very attractive skill set to the table in today's market. He's the CEO and founder of Empire Social Group and the man behind some of the biggest authorities on Instagram.
Growing an online presence has become imperative for digital marketers to scale their businesses by establishing themselves as authorities.
His system has become the secret weapon in the arsenal of many high level entrepreneurs and influencers to rapidly grow a massive account on Instagram with real targeted followers.
He focuses on scaling Instagram accounts with real followers to build real brands and create massive streams of income.
Julie Stoian
Founder + CEO | Pipe & Lime Media, LLC and Funnel Gorgeous

@juliestoian
Julie Stoian is a digital marketing expert and coach, currently making her mark on the internet as the co-founder of several popular online business brands such as Create Your Laptop Life ', Funnel Gorgeous ', Digital Insiders, and more.
Julie has inspired and equipped thousands of up and coming business owners with the skills and strategies they need to create, build, and grow profitable online businesses.
Julie has been featured on media outlets like Anderson LIVE, BBC World Have Your Say, and Rachel Ray, as well as numerous business and marketing podcasts and blogs such as Content Academy, Boss Moms, GoDaddy Garage Blog, and Funnelhacker Radio.
Christopher Walker
Co-Founder | UMZU
Christopher is the Co-Founder and Chief Executive Officer of UMZU and has deep experience in internet marketing and direct response eCommerce advertising. He is the first person to graduate from Duke University's neuroscience program in three years. Christopher's obsession with human biology helped him to heal his own brain tumor naturally without drugs or surgery, which led to a personal mission to help the world with their health problems using natural strategies.
Disgusted with his negative experiences with the medical establishment, Christopher has spent the past decade creating natural health products and teaching millions of men and women around the world how to use nutrition, strategic supplementation and physical training to heal their nagging health issues naturally. Christopher believes everyone's body is a self-healing organism, and his customers just need to allow their bodies to help themselves.
Anna Gita
CEO | MaxWeb Affiliate Network
Anna Gita is the CEO of MaxWeb, which according to Yahoo news, is the best affiliate network in the world. Anna built a 8 Figure Business in just under 5 years, without any experience in the affiliate marketing world. She has quickly become one of the most loved and appreciated female entrepreneurs in the affiliate industry. Anna's specialty is native ads, content and performance marketing in the digital space. MaxWeb helps product owners and affiliates generate more than $100m in profits every year.
'
Scott Cunningham
Founder | Social Lite
Scott Cunningham is the founder of Social Lite, a Shopify Partner sales and marketing agency, and a co-founder and coach at Merchant Mastery, a training and coaching incubator for Shopify store owners.'
Scott and his team have helped hundreds of Shopify merchants around the globe scale their revenue with Facebook ads, email marketing, and offer strategies along the customer journey. As certified Shopify Experts, Social Lite has hosted Shopify Meetups in cities throughout North America, and Scott has taught eCommerce strategies on industry-leading stages, podcasts, and webinars, including Shopify Compass, Privy Masterclass, Klaviyo Bootcamp, Traffic and Conversion Summit, DigitalMarketer.com, and Digital Agency Expo in NYC. Scott and his business partner Simon also teach a course on eCommerce sales and marketing at the University of Alberta.
Kasim Aslam
'
Founder & CEO | Solutions 8

@kasimaslam
Kasim Aslam is the founder and CEO of Solutions 8, one of the world's top ranked Google Ads agencies.
Recipient of the Arizona Interactive Marketing Association's 2017 TIM Award for Person of the Year, Kasim was also named one of the Top 50 Digital Marketing Thought Leaders in the United States by The University of Missouri in 2020.
Kasim was hand-selected as the Traffic Coach for DigitalMarketer.com's ELITE coaching program by their executive team. And, in 2021, was asked to MC the Agency Track at the Traffic and Conversion Summit.
His book, The 7 Critical Principles of Effective Digital Marketing, was featured as one of the Top 100 Digital Marketing Books of All Time by Book Authority.
Kasim helped launch the National Association of Child Helplines (NAACH) and worked with the United States Army, Intel, as well as a Gates Foundation-funded nonprofit, a 54,000 member PPO, the largest privately owned bank in the United States, and an Academy Award-contending documentary.
He lives in Scottsdale, Arizona with his wife and two sons.
Amanda Dobson
Director of Acquisition | Three Founders Publishing
Amanda Dobson is a skilled, successful marketing executive and business owner. She's helped brands go from zero to top of their industries by leveraging the power of communication channels and conversion rate optimization.
She has worked with and was trained by some of the most prominent marketers in our space. This has allowed her to develop and refine these strategies in many different niches, in businesses of all sizes.
Through the years, she has specialized in the integration and scale of SMS messaging, push notifications, chatbots, Facebook groups and other channels to maximize profits. She leads a rockstar team that creates strategies, breakthroughs and drives millions of dollars of sales on a monthly basis.
Josh Snow
Founder | SNOW

@JoshSnow
At just 28 years old, Josh Snow is a 9-figure Founder of multiple award-winning brands. Most notably, SNOW, which has over 2 million fans, is commonly referred to as "The Apple of Oral Care".'
He is also a lead mentor for Powerhouse E-commerce, a mastermind for high growth brand builders. Josh is also a mentor on the Entrepreneur.com TV Show, Going Public. His dynamic business mind and breakthrough branding ideas are sure to rattle you to the core. From landing celebrity investments to navigating through the rough hurdles as an entrepreneur, Josh's story has something every rising entrepreneur or veteran can learn from.
Los Silva
CEO and Co-Founder | PowerHouse Brands / Ventures

@LosHustle
Los is known as the business architect of DTC eCommerce. Highly regarded for being one of the first entrepreneurs to build brands with Influencers. Notable ones include: Heidi Powell, Calum Von More, Bradley Martin, Steve Weatherford, Mikey Chandler, and many more.
He's now the CEO and Co-Founder of PowerHouse Brands /Ventures with partner Josh Snow, the fastest growing DTC eCommerce community in the USA with members all around the world.
He focuses on strategy, execution, and operations marketing systems to help companies scale and sell rapidly. Together with Josh they are focused on building a Billionaire Dollar Portfolio of brands in the next 5 years.
Anna Steward
Ad Sales Manager | ClickBank
Anna leads internal advertising at ClickBank in Boise, ID. She comes from a robust business background, including partnership marketing, business development, and affiliate marketing. She interacts with top-level ClickBank vendors and affiliates every day. Want to get in touch? Email Anna.steward@clickbank.com
'
Thomas McMahon
Sr. BizDev Manager | ClickBank

@ThomasMcMahon14
As the Sr. BizDev Manager at ClickBank, helping you maximize your potential on ClickBank is what motivates Thomas. With over five years of ClickBank experience and behind the scenes of hundreds of millions in sales, there's few scenarios he hasn't seen. Want to get in touch? Email Thomas.McMahon@clickbank.com

'
Dara Denney
Director of Growth | Thesis

@DenneyDara
Dara Denney is the Director of Growth at Thesis, a leading growth agency that specializes in all things CRO, media buying, and performance creative. She has a background in leading creative and performance teams across the globe, with a specialty working with scaling DTC brands. You can learn more about her by checking out her YouTube channel where gives away her best paid social and creative tips for free. https://www.youtube.com/daradenney
'
Andrew Sabbatino
Founder | Cold Outreach Email Agency
Andrew Sabbatino started a business at a young age selling in retail stores at 11 years old and in eCommerce since 2008.'
He recently left a 50M ARR Direct to Consumer brand he helped found and started a Cold Outreach Email Agency to help brands scale and navigate through iOS 14.5 changes.