Blogs
---
Oct 01, 2019
How to make the most of conferences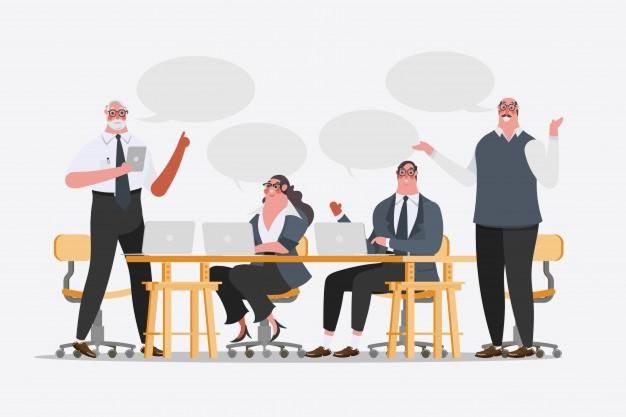 Having attended about a hundred different conferences, including twelve of my own, I couldn't help but observe an alarmingly recurring situation. By Geno Prussakov
Every time I meet someone new at a conference I ask them: 'What is it that you're hoping to achieve here?'

The intention is that their response would help me quickly figure out if we may be a match. Unfortunately, quite often I don't get a firm or concrete answer.

I was there, too, and I can tell you that the difference between a successful conference experience and a failed one lies more in what you do before and after it than what you do during it.

Don't get me wrong: what you do at the conference is important, but unless you've come (and gone) prepared, the end result will not be the same.

I believe that there are three specific things that conference attendees frequently miss, and I'd like to urge you to pay a special attention to these the next time you plan on attending a show.

1. SET GOALS
Why are you going there? Is it to learn and improve, or to make new connections, or to cement existing relationships? There are no wrong answers here; but what's important is that you do have concrete goals to reach. Otherwise, you won't know what to aim at.

2. STRUCTURE
Plan the events you want to attend and schedule the meetings you want to have. Don't count on figuring it all out once you get there. Take Affiliate Summit, for example. At an event that gathers between 5,000 and 6,000 people in one place, it is easy to get overwhelmed and lost. Come with a structured schedule, and you'll be thankful you've put the time into creating one in advance.

3. ACT
Talking about different topic, Seena Sharp once wrote that 'the real purpose' is 'not to gather data' or 'develop information' but 'to learn and to act' and the same holds true for everything that you do after the conference. Turn the knowledge into actionable steps to improve your doing of things, and turn your new connections into new opportunities. Don't just gather data and business cards. Apply the knowledge and act on what you've brought back.

At the end of the day, it's all about preparation. The old saying that 'by failing to prepare you are preparing to fail' applies here one hundred percent. Your success is in your hands. Spend the time before the conference on setting goals and structuring your agenda, while after the conference: ensure to take action on what you've learned and follow up with those you've met. [FF]
'
---

Geno Prussakov runs AM Days workshops within Affiliate Summits and AM Navigator (affiliate program management agency).

Prussakov'authored four affiliate marketing bestsellers (including his bestselling 'Affiliate Program Management: An Hour a Day') as well as numerous Lynda.com courses which have trained many thousands of marketing professionals worldwide.
For influencing 'change within the industry' Prussakov was named one of Performance Marketing's Most Vocal Advocates, making a list of Rakuten's Golden Link Awards Finalists. In 2014 and 2015 Small Business Trends recognized him as one of North America's Top 100 small business influencers.
Geno is a regular contributor to several offline publications as well as'his own marketing blog'(repeatedly named Best Affiliate Blog since 2010). He also regularly speaks at key industry trade shows, including Affiliate Summit, PerformanceIN Live, eMetrics Marketing Optimization Summit, PubCon, Influencer Marketing Days, and others.
---