Blogs
---
Jun 20, 2019
Meet Larry Kim - a speaker at #ASE19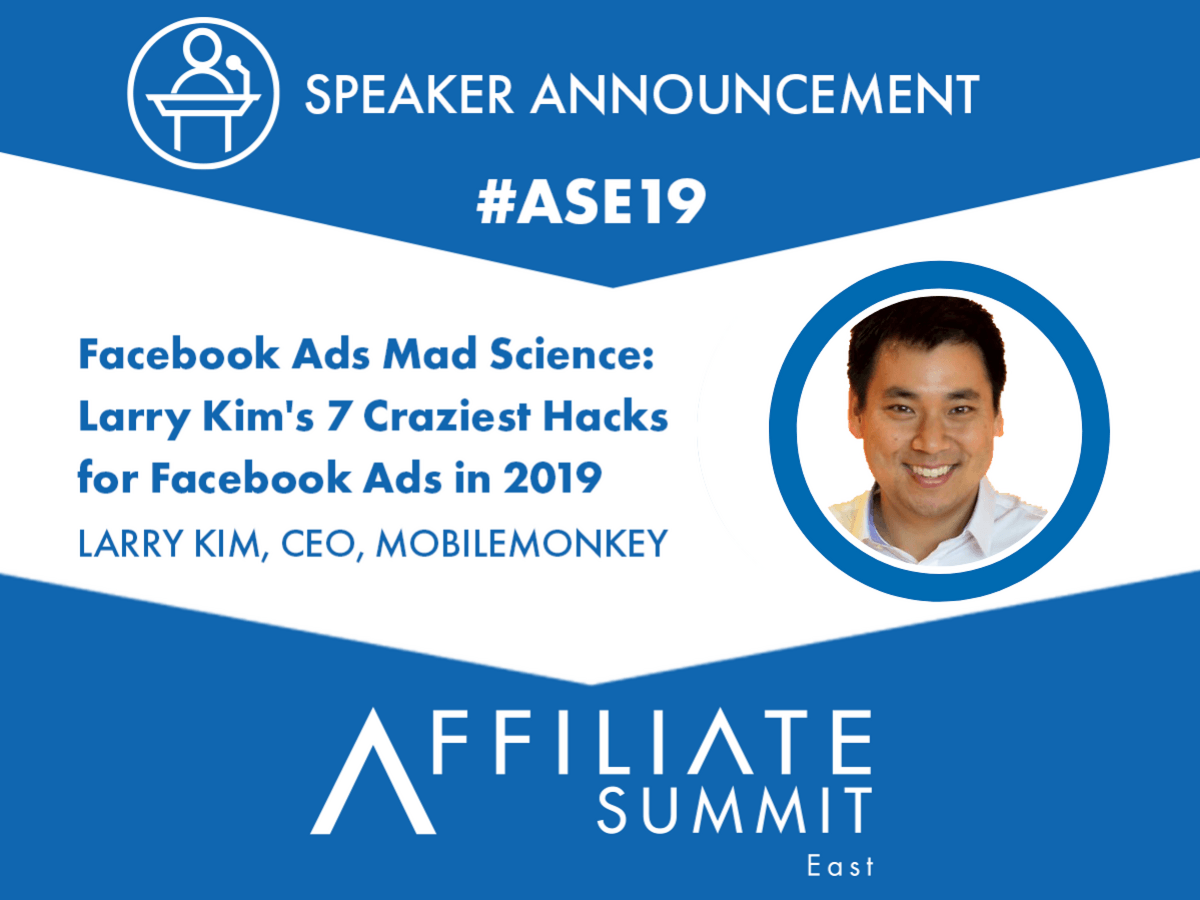 Ahead of #ASE19,'we spoke to Larry Kim, CEO of MobileMonkey and asked him a series of questions about the opportunity Facebook Ad campaigns presents, and what to expect from his talk!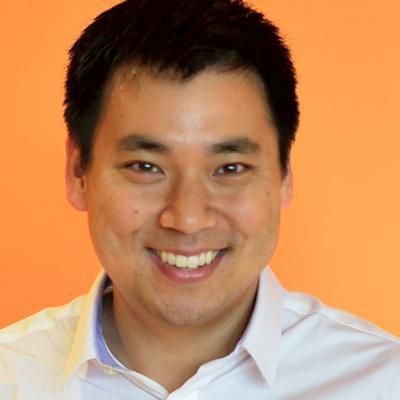 '
'
Larry Kim is the CEO of MobileMonkey, a leading Facebook Messenger Marketing solution provider. He's also the Founder of WordStream, the World's largest PPC marketing software company, employing over 300 people and managing a billion dollars of ad spend for tens of'thousands of customers worldwide.'
'
'
'
'
In your opinion, what's the most exciting development coming out of the Affiliate Market?
The bad news is that marketing channels in general such as SEO, PPC, email marketing, social media marketing ' have gotten more competitive.
But the good news is that more and more companies are offering compelling affiliate marketing opportunities and it's never been easier to find them and test them out.
What got you into affiliate market in the first place? Do you see it more of a job or a hobby?

It's a full-time job.
My involvement in Affiliate marketing has been on the publisher (vendor) side ' recruiting affiliates to sell my marketing software products, and working with my affiliate-marketer customer base, who use our software products to help them market all sorts of different offers.
You'll be giving a talk on Facebook Ads at Affiliate Summit East. What is the main priority in making sure you deliver a successful ad campaign?

Facebook Ads have gotten very expensive. For example, audiences in the USA which used to cost $2-5 CPM back in 2014 are today going for a whopping $100-150 CPM.
Success is still possible, but you'll need to be significantly more creative with your Facebook ad targeting and leveraging all of the latest Facebook ad placements, including Facebook Messenger Ads.
Attendees of my session will get to see my top 7 craziest Facebook Advertising tactics and strategies for 2020 and beyond, based on having worked with tens of thousands of successful advertisers.

Why should Affiliate Marketers care about Facebook Messenger Marketing?
People overwhelmingly communication via messaging vs. both email and social media, yet companies have been slow to adopt it as a messaging channel. I think that is silly because you can generate:
Affiliate marketers should really consider jumping on the Messenger Marketing trend by checking out Messenger Marketing platforms such as MobileMonkey ' first mover advantage is a huge deal in marketing.
We are seeing strong organic engagement on Facebook Groups, YouTube and simply posting content to your personal LinkedIn account.
SEO is as important as ever but is getting more complicated as Google uses various brand and user experience signals to re-jigger their SERPS.
Since marketing channels become more competitive over time, it's critical that Affiliate marketers make efforts to diversify.
Catch Larry Kim at #ASE19 on Tuesday, August 13th
Facebook Ads Mad Science: Larry Kim's 7 Craziest Hacks for Facebook Ads in 2019
Larry Kim, CEO, Mobile Monkey

>>> View all our Affiliate Summit East 2019 speakers here

HAVEN'T GOT YOUR PASS YET? Click here to register now!

'