Blogs
---
Aug 28, 2019
We are now accepting proposals for FeedFront Magazine Issue 48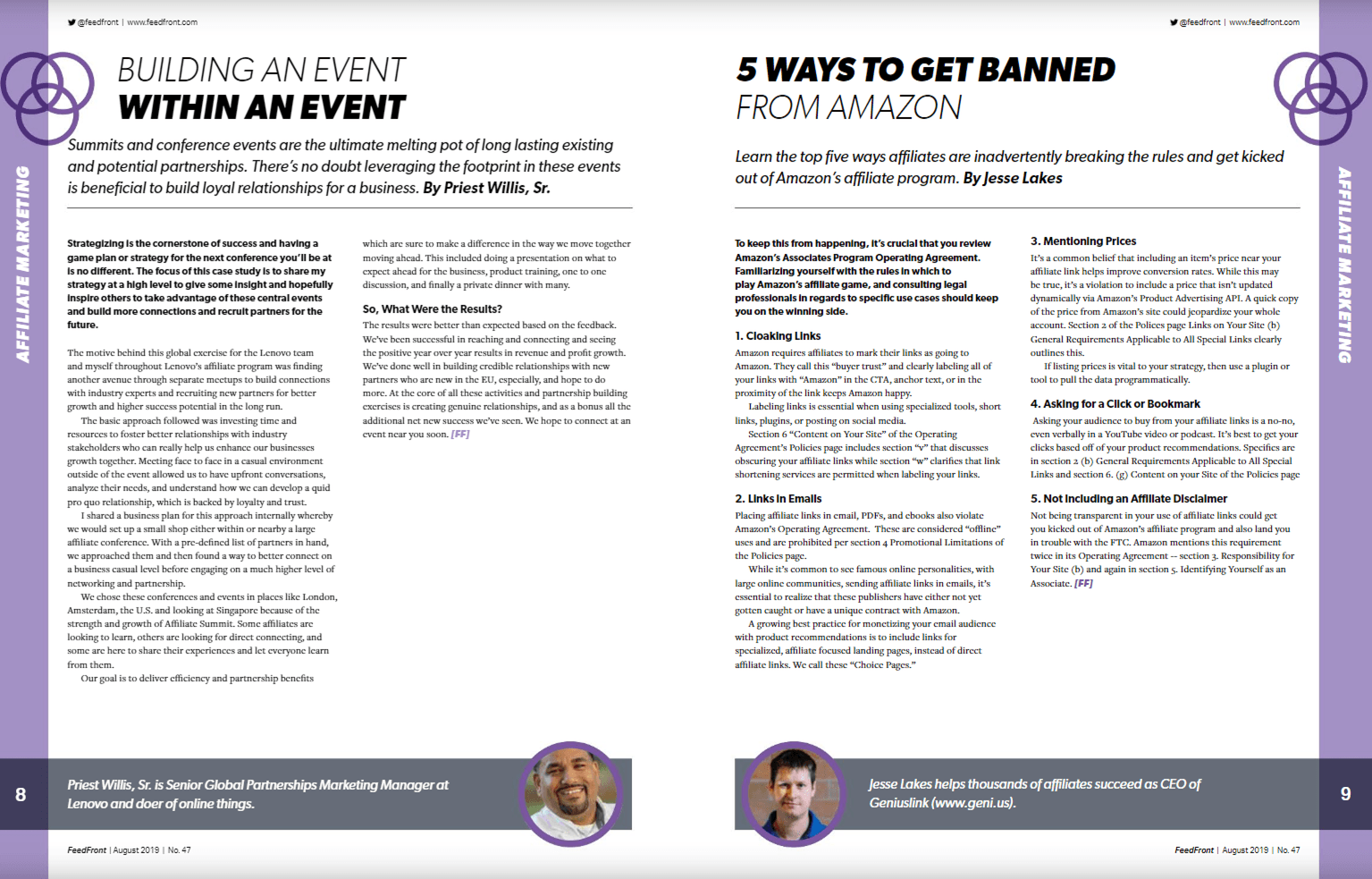 It's that time again! We are now accepting proposals for FeedFront Magazine Issue 48.'
---

Deadline - September 6, 2019
Release date - Mid October 2019

Some top tips!'
We are looking for concrete takeaways that can be applied by the readers. No fluff ' just useful stuff based on your experience and success.
No ghost-written articles. We only want content from people writing from their personal industry experience.
The content in FeedFront is first person and articles are a maximum of 500 words.
If you have previously been accepted to write an article and either failed to meet the deadline or did not adhere to the editorial guidelines, please submit your article proposal elsewhere.
'
'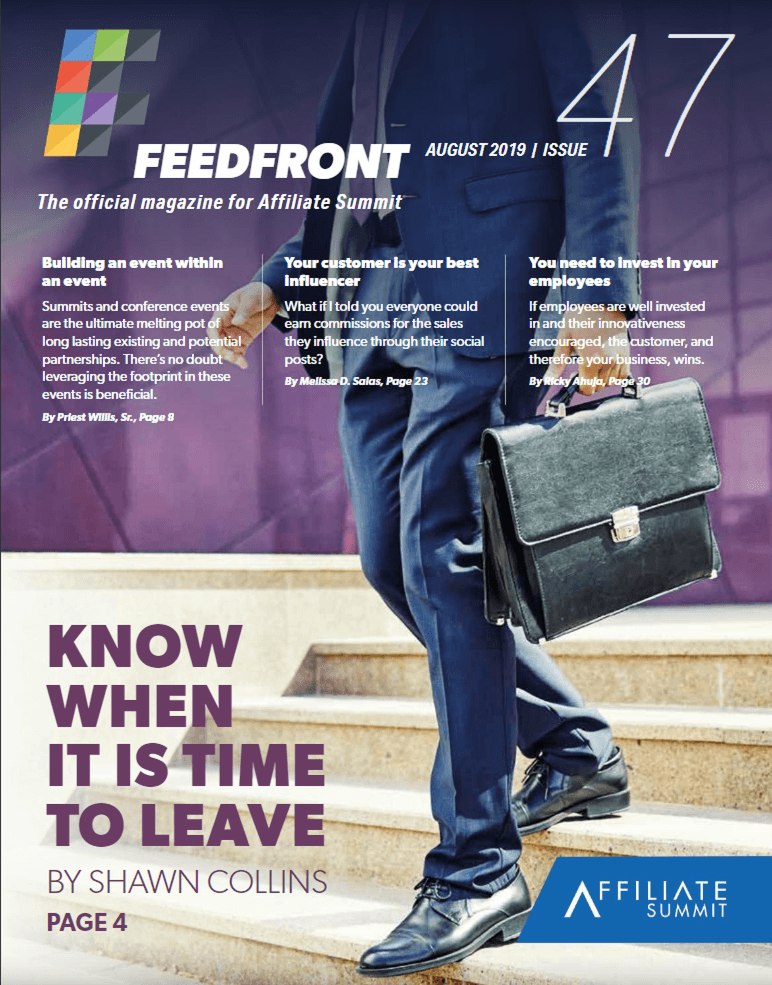 Take a look at our most recent issue of FeedFront here!

This issue of FeedFront Magazine includes content on 3 tips to diversify your traffic channels, 10 types of subject lines that sell,'3 trends in the US coupon space and much more!'
'
'
'
'
'
'
'
'
'
'
'
'