Blogs
---
Jun 02, 2021
How One Global Director Deals with Internal Attribution, Diversification, and Attracting Affiliates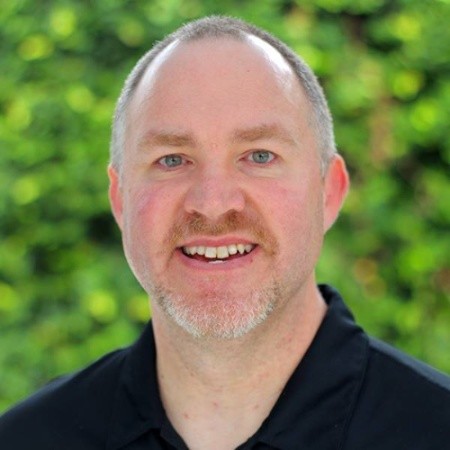 One of the hardest things about being an Affiliate Manager is having to prove the value of the channel to leadership.'
'
Wade Tonkin is the Director of Global Affiliate Marketing at Fanatics, an American online retailer of licensed sportswear, sports equipment, and merchandise. According to Wade, their leadership at Fanatics highly values the affiliate channel, sees good incremental results, and likes the way they operate.
'
So we sat down with Wade to understand how he manages their program.
'
What does your day to day look like internally?
'
We touch base with a bunch of teams. As the Director, I'm trying to get out of the day to day and focus on developing the team. I check in with managers and their reports on skill development and general catching up. We meet on campaigns across marketing channels. I meet with the social team, who does a lot of the same kinds of things we're doing. Their influencers or ambassadors are largely similar to our affiliates we work with, although our affiliates tend to sell better. We don't allow paid search on our affiliate program, so we check in with our paid team to see if there is a metrics change, or if someone is violating our terms. Organic SEO has a good understanding of what people want to see when they come to our site, so we gain a lot from them.
How do you deal with internal attribution?

We've got great leadership at Fanatics. They value what we're doing. They see that we're delivering really good incremental results. And they like the way that we manage things. So they're pretty happy with us, and we've actually become one of the lead channels for growth.

That said, I think in general, affiliate is probably getting underrepresented by maybe 10 to 20%. There are a lot of cases where people are doing their research, and they find us through an affiliate. But when they touch another paid channel, that complicates things.
'
We've made some changes in the last few months to get better at internal attribution. We've adopted a more internal process rather than relying on external stuff. That was great because we picked up a few extra points. It was nice to get a little more credit, because we're pretty confident that what we're doing is incremental and good! In the end, we're happy with the growth that we're getting, and the way we're hitting our goals. That's the most important thing.
'

What kind of affiliates do you like to work with?
'
We made it our goal that we wanted to reduce our reliance on coupons and cashback. Not necessarily by eliminating them, just by diversifying and growing the other niches. As we've been working with more media partners and bloggers, we're starting to see a lot better coverage with our organic rankings.

We found that when we looked at the underlying metrics to the transactions that these different types of partners provide, there is value to working with content affiliates. They tend to be a lot more incremental. If you look at first click, last click, and same session, it tends to be closer to 1 to 1 with content than with coupons and cashback. It's just about understanding what everybody brings, and setting up your compensation accordingly.

'
How do you attract affiliates?
'
We're not a typical online company. We don't want to spend millions of dollars putting Fanatics ads in front of people. We're just not big into that. Our brand gets out there through big club and league partnerships. That definitely helps with the sell.
'
The other thing is, media sites are on the rise with affiliate. One of the ways you can tell is that companies like Advanced Local in New York have VPs that are responsible for performance. That's something that's definitely changed in the last five to six years. They have a good engaged content audience, good social, good email lists, and all the tools you need to get in front of people. The sales process used to be a lot harder. But now that they have someone that's responsible for performance deals, it makes it a lot easier to get in the door.'
'
So it's no longer a matter of selling people on the opportunity. They know our branding; they have leadership invested in performance. Now it's a matter of finding the right person.
'
What's the best part of your job?'
'
My favorite thing is when we can take somebody who has a passion project and make them some real money. For example, we had a big fan site around Clemson University in the US, and they hadn't won a national championship for a long time. We had a partner who had the biggest Clemson fan Community online. They ended up doing $50k in commissions in about three weeks! They were blown away.
'
The Takeaway
In general, Wade doesn't view other marketing channels as competition. He keeps his eye on the ball and proves the value with incremental growth, which is delivered by a diverse group of partners with a bespoke commission structure. His biggest wins are his partners' wins, which is what this industry is all about.'