Blogs
---
May 21, 2020
Recover with SEO: Key strategies to implement RIGHT NOW to thrive after COVID-19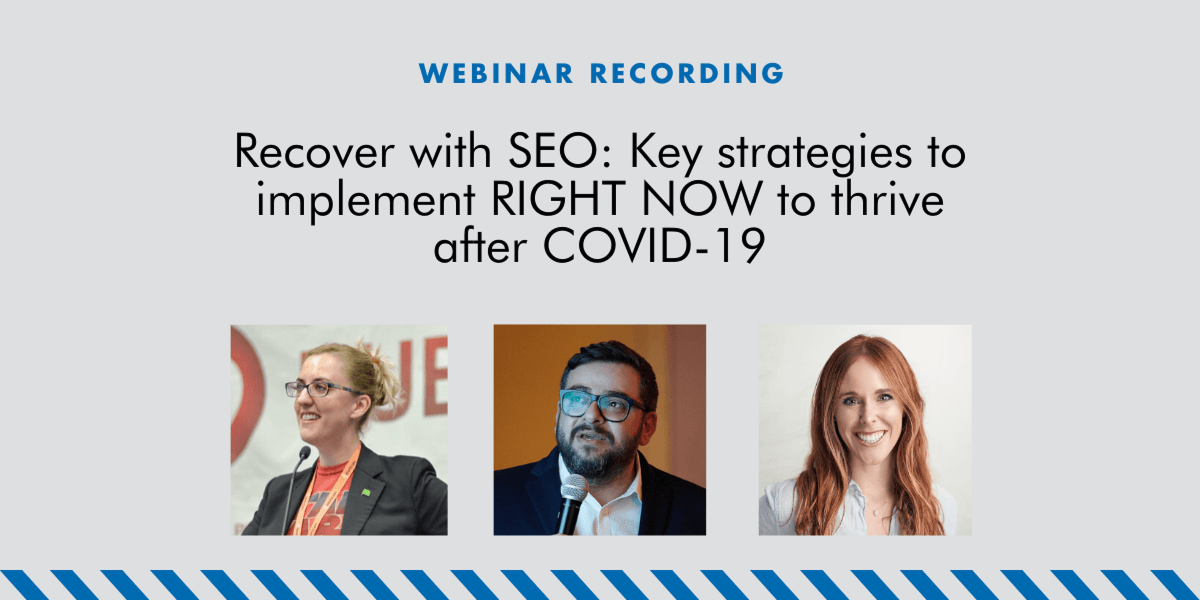 Worried about all of the actionable content you missed out on by NOT being able to attend this webinar'? If so, It's not too late!
Below you'll find the full recording of the webinar 'Recover with SEO: Key strategies to implement RIGHT NOW to thrive after COVID-19.'On Thursday, SEO experts Carolyn Shelby, Arsen Rabinovich, and Ashley Segura, discussed SEO strategies, tips and tactics that can be implemented RIGHT NOW to help get your business into the BEST POSSIBLE POSITION after this pandemic.
This 60 minute webinar covered:
How to perform a technical SEO audit
Know what you should be looking for when performing a competitive analysis
Identify your keyword gaps against your competitors
Identify shared keywords where you're weaker than your competitors
Audit your content against these keywords
Find and analyze sites that rank well for your keywords
Gain strategies to help solve the areas you're weak in
This session is moderated by Brook Schaaf, CEO, FMTC.'
The speakers are:

Sponsored by FMTC.'
FMTC connects eCommerce merchants, online publishers,and affiliate networks,'making it easier for you to earn more.
'
'
'