Blogs
---
May 07, 2020
Reserve your space in the 50th FeedFront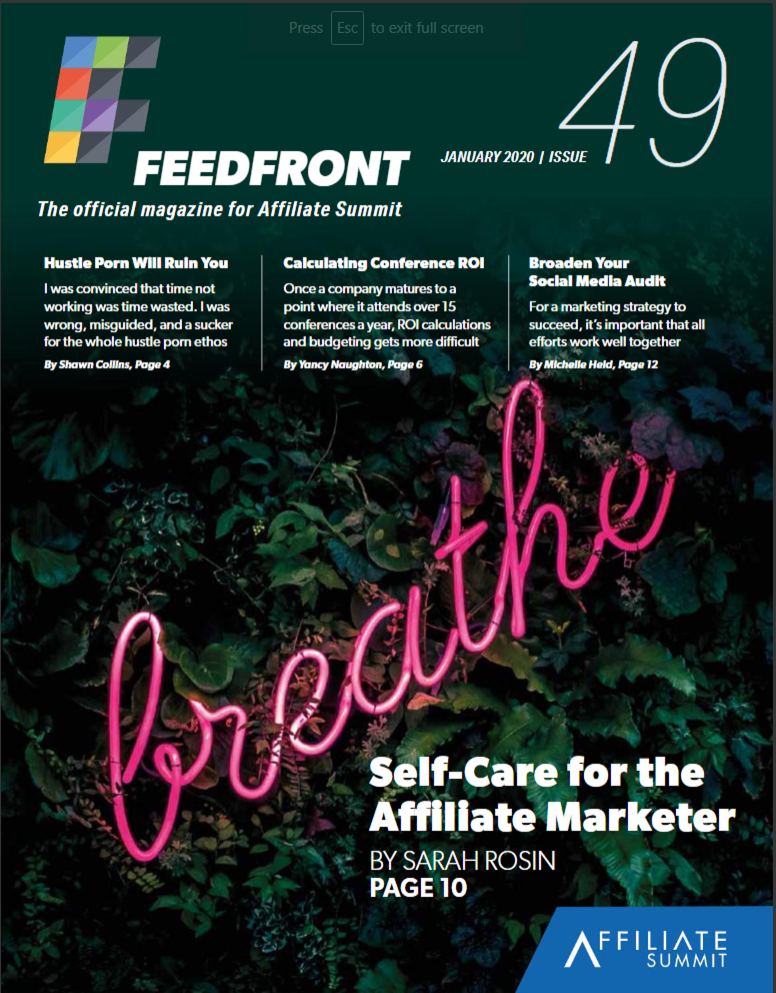 FeedFront is the magazine of affiliate marketers.
The magazine is dedicated to bringing ideas, resources, and opinions from digital marketing innovators to you before your next project or venture.
The latest digital issue of Feedfront will be the 50th edition and be promoted to over 60,000 marketers. There is limited time to reserve your space with the deadline fast approaching.
Your options include full page advertorials and full page ads.
The latest edition will be distributed to our FeedFront readers, sent out via the Affiliate Summit newsletter and included on the Affiliate Summit website