Blogs
---
Jun 02, 2020
Sneak Peek: ASEURO Remote Speakers!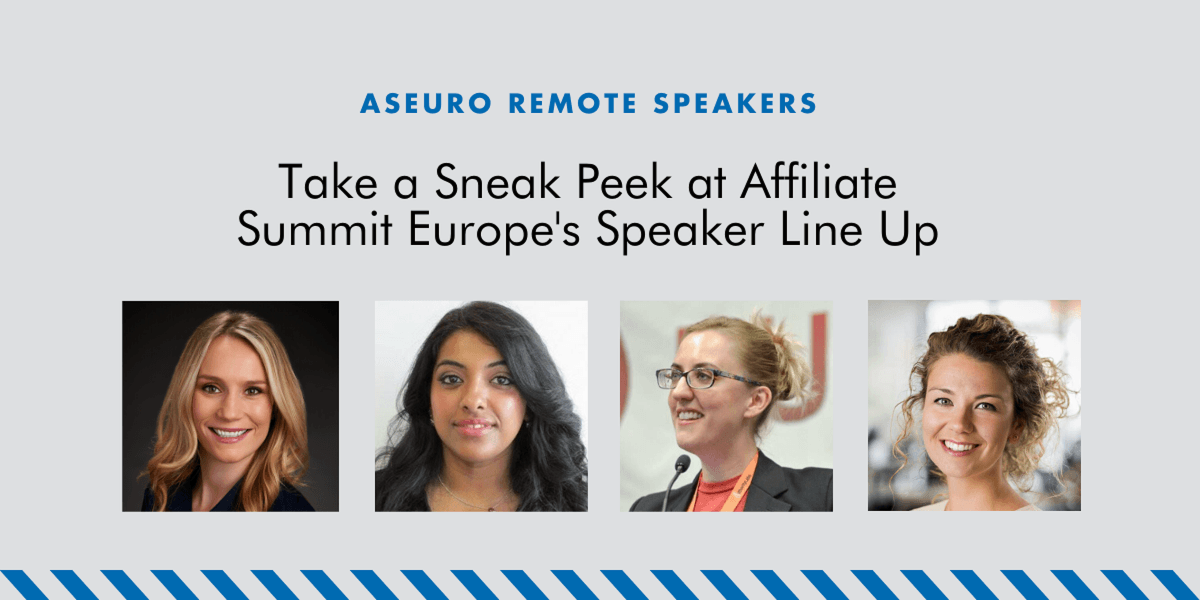 You've heard all about the launch of ASEURO Remote... but we think it's about time we started to announce the brilliant marketers that'll be speaking!
Claim Your FREE Ticket Today >>
We thought we would kick off with some people who are no strangers to the affiliate marketing space'




... and we're just getting started! Check out the full list of confirmed speakers (and their sessions) here'>>
Wondering who our keynote speakers are?
We'll be announcing all 4 (yes FOUR) officially next week! But to get you excited here are some KEYNOTE FACTS:
Keynote 1 has generated $53 million in agency affiliate revenue, over 7 million leads, and $300 million in affiliate revenue coaching students - in just 2 years!
Keynote 2's video channel won LinkedIn Top Voice and is the longest running daily show on the LinkedIn platform with over 6 million views.
Keynote 3 is a leading digital marketing strategist who's trained more than 20,000 people across the globe!
Keynote 4 has a MBE for services to small businesses and enterprise as part of Her Majesty the Queen's Birthday Honors List in June 2013, and a UK Ambassador to Small Creative Businesses.
Sounds good right? Stay tuned for the official announcement next week!