Blogs
---
Mar 11, 2020
Submit a proposal for our next FeedFront Magazine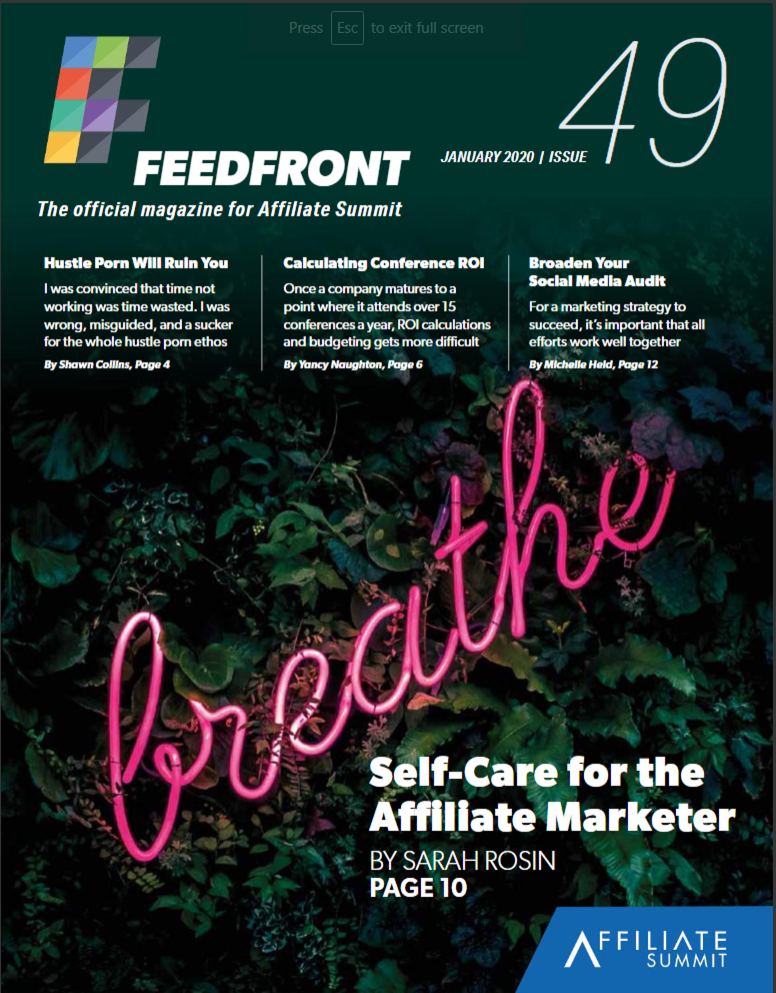 Feedfront Magazine, Issue 50 is coming out this April and we want to hear from you! We're looking for articles about affiliate marketing, conversion, legal, search, social media, and technology and innovation. Submit your proposal by March 20, 2020.

SUBMIT YOUR PROPOSAL HERE
We are looking for concrete takeaways that can be applied by the readers. No fluff ' just useful stuff based on your experience and success.
We will contact everybody who submits a proposal, after the deadline, on whether the article ideas are accepted or denied.
No ghost-written articles. We only want content from people writing from their personal industry experience.
The content in FeedFront is first person and articles are a maximum of 500 words
If you have previously been accepted to write an article and either failed to meet the deadline or did not adhere to the editorial guidelines, please submit your article proposal elsewhere.
Need some inspiration? Download all issues of FeedFront here