Blogs
---
Apr 26, 2021
How Tier 11 22X'd an eCommerce Business' Facebook Ad Spend and 6X'd ROAS in Just 9 Months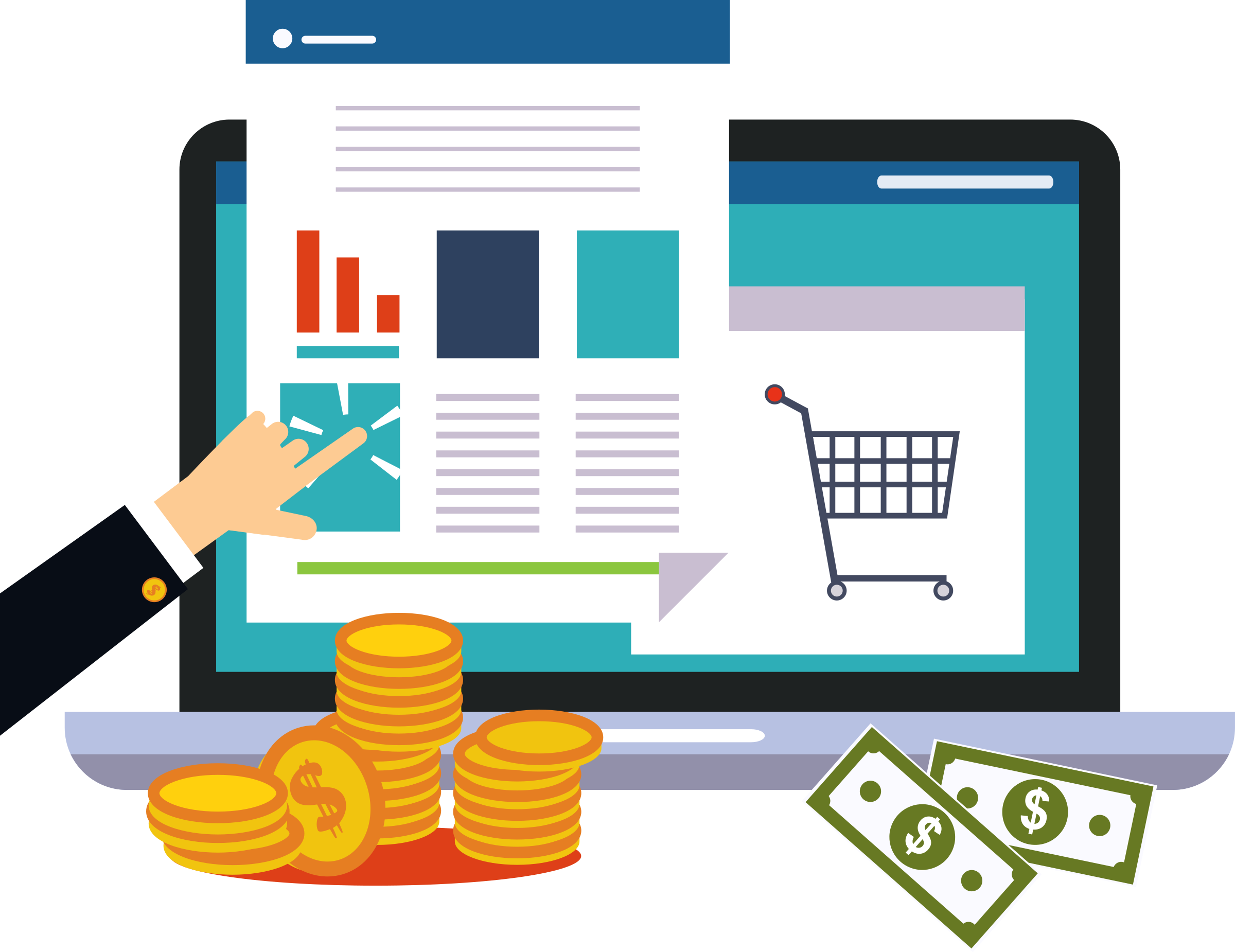 If you had to make a list of some of the most powerful advertising networks on the Internet today, Facebook would undoubtedly be right at the top.
According to one recent study, Facebook currently has about 2.74 billion monthly active users. Believe it or not, that means the social networking giant is still growing - this number represents an increase of about 12% year-over-year from 2019. All told, Facebook ads let you tap into about 59% of the world's social media population'- a trend that shows absolutely no signs of slowing down anytime soon.
But at the same time, Facebook ads are ultimately just a tool - the same as anything else. What that tool can do matters less than what it can do in the right hands - meaning, what it's capable of when your efforts are guided by a strong, strategic hand that knows exactly how to get the right messages in front of the right people at exactly the right time.
That, in essence, is why a Facebook Premier Level Partner Agency like Tier 11 is so important. At this point, Tier 11 has no less than 10 years of tried-and-true Facebook advertising experience. They've managed more than $100 million in digital ad spending for various partners. They're regularly ranked on the Inc. 5000 list of the fastest growing companies in the country, and their focused strategy sessions have been responsible for helping to keep clients on the cutting edge of Facebook advertising, giving them the highest chance of success across the board.
All of this was on display during recent work completed on behalf of one of their clients, when they didn't just shepherd an enormous 22X Facebook ad spend for this particular eCommerce business. They also generated a massive 6x return on that ad spend in just nine months.
Yes, you read that correctly.
So how was Tier 11 able to reach this incredible goal, and what were the actionable steps they took to get there? Read on to find out.
Harnessing the Full Power of Facebook Advertising to Your Advantage
But before you can get a better idea of the lengths Tier 11 was willing to go to in order to achieve these amazing results for their client, it's important to learn more about the man behind it all: Ralph Burns, the company's Founder and CEO.
For well over a decade, Ralph and the team at Tier 11 have been managing a portfolio of Facebook and Instagram advertising customer accounts with clients in over 40 industries. He's also a distinguished podcast host - his show "Perpetual Traffic" alone has been downloaded more than seven million times with over 630 highly positive reviews to date.
All of this is to say that when Ralph Burns and his team give advice, it's always worth paying attention to. Over the years they've witnessed up close and personal what works in terms of Facebook ads and, more importantly, what doesn't. When they partner with one of their clients, they're in an incredible position to step in and double down on the former - all while getting rid of the latter in the most effective way possible.
In terms of the work they recently completed for one notable eCommerce business, much of their success came by way of what Ralph Burns has dubbed "The eCommerce Ad Amplifier' for Facebook." It works by taking the unique audiences of a business and segmenting them based on how far they've actually made it through their specific buying funnel. Once you know that, you have everything you need to show them the perfect ad for the exact position they are in the buying process - thus increasing your chances of actually making a sale exponentially.
It may sound straightforward, and from a certain perspective it is. But it's also something that is surprisingly rare in the world of Facebook marketing.
The vast majority of all advertisers tend to use the same grouping of ads for cold traffic, for visitors to their website, for shopping cart abandoners and even for previous paying customers.'
While this certainly does allow you to get a message in front of your customers, it's rarely the one they need to see to motivate them to continue on this journey they find themselves on. It may be enough to expand your brand's reach in an over-arching sense, but it does little to establish the type of deep, meaningful connection with someone that will serve both of you well for years to come.
When you're serving up an ad to cold traffic, for example, your message should be optimized to get them excited about potentially learning more about your products and services. Here, you're speaking directly to people who may not know who you are and, in all likelihood, don't even know what you do. Because of that, you need to capitalize on the opportunity to educate them - not just about your products and services, but about what your business can help them accomplish and what problems you can help them solve.
However, if someone has already abandoned your shopping cart, they don't need this same level of education. They already know it - it's just that they may not fully buy into the fact that this is the purchase they need to make at this moment in time. Here, your job isn't education at all - it's motivation. You want them to understand that they should complete that purchase and focusing on things like scarcity are how you do it.
That's also a big part of why the'eCommerce Ad Amplifier' is so successful - it lends brands customize and optimize their ads based on every possible customer they might encounter. Previous customers see ads that were designed with previous customers in mind. Site visitors see an ad that was designed for site visitors, and so on and so forth.
The real benefit this approach brings to the table, however, is that it goes a long way towards preventing wasted ad spend as much as possible. By pixeling everyone who engages with your brand in any way, your audiences are constantly being updated in an accurate and forward-thinking way - all so that you can better understand everyone who encounters your advertising or visits your website moving forward.
The Main Levels of the'eCommerce Ad Amplifier'
As stated, breaking down your own customer journey into as many levels as possible is critically important, as this insight is what will allow you to target people with more specific - and more personal - messaging during a time when they absolutely need to see it.
When working with the aforementioned eCommerce business, Tier 11 was able to break things down by way of the'eCommerce Ad Amplifier' into five core levels:
Cold Traffic. These are the people who the eCommerce business was targeting for the first time. These were people who fit nicely into the client's target demographic, but who in all likelihood had never heard of their business before.
Engagement. These were people who had engaged with the eCommerce business in some way - either by leaving a comment on their Facebook page, watching a certain percentage of their Facebook video ads, who clicked through from one of their ads onto their website, etc.
View Content. Chronologically, these were the people who had taken the desired next step in the buying process - thus meaning that they've actually showed behavior that indicates a purchase may one day be likely, thus getting them closer to the inevitable finish line.
Add to Cart. As the name suggests, this level includes anyone that had A) added a product to their shopping cart on the eCommerce business' website, but who never actually completed their purchase for whatever reason. The main thing to understand about this level is that these prospects have shown a strong indication of their intent to make a purchase - it's just that for whatever reason, they need a bit of additional love and care.
Purchases. This, too, is self-explanatory - it's a group made up of any person who has actually completed a purchase with the eCommerce business at some point in the past.'
Once Tier 11 had broken down the client's audiences into these five levels, they were able to get to work on applying the types of ads that were most effective to reach people at their precise location on the buyer's journey.
The great thing about cold traffic is that you can essentially show the people in this group any type of ad, as you're really just trying to get them to understand that you exist at all. Lead magnets, dynamic product ads with broad targeting, educational short and long videos and blog post ads were all effective during this period.'
With the second level, education becomes even more important - which is why things like product ads and even testimonial ads were proven to be highly effective.'
In terms of the third, Tier 11 was able to leverage dynamic product ads (otherwise known as DPAs) that dynamically update based on the exact product that someone had viewed on the eCommerce client's website.'
These dynamic product ads were also effective for the fourth level, but Tier 11 also added in click-to-messenger ads. These offered the client a great opportunity to really engage with people on the deepest possible level, all in an effort to gently help them get over any objections that they may have had in the purchasing process.
Obviously, once you reach the fifth level, you're talking about people who have already made a purchase of some kind. That's great, but the key mistake that far too many Facebook advertisers make is assuming that their work is officially done.
This is another one of the major reasons why Tier 11 was able to generate such an impressive return on ad spend on behalf of this eCommerce client. They understand that there are almost always ways that businesses can continue to monetize their customers after that first sale - you just can't be passive about it. During this level, they were able to test out some new ad formats like content videos, product videos, product image ads and more. In some situations, it was an efficient way to cross-sell people who were already satisfied with their initial purchase.
But again, the most important thing to understand about all of this is that the goal isn't simply to create better and more effective ads. By segmenting people into these types of audiences and by truly understanding where someone is on the buyer's journey, you eliminate waste from your Facebook ad spend as much as possible. At that point, it literally becomes a situation of "the more you spend, the more you make" - which is exactly what happened for the eCommerce client.
To give an example of how things work at the end of the process, consider that the objective for this clients level five campaigns (meaning the ones that targeted existing customers) were all about conversion and catalog sales. By this point, the client was actually working with surprisingly small daily budgets - only about $75 to $250 per day. That number breaks down to about 0.3% of their total ad spend, on average.'
Having said that, the results speak for themselves. Collectively, these campaigns had over 300,000 impressions and reached more than 43,000 people. The cost per 1,000 impressions was just $7.40, and the cost per result equaled about $25.56 per purchase. But when you also consider that it resulted in 88 purchases, breaking down'to about $12,028.35 worth of website purchases and a website purchase return on ad spend of 5.36, it becomes crystal clear that the system doesn't just work - it works incredibly well.
But more than anything, understand that this is hardly an isolated incident. These results can be repeated again and again, regardless of the type of business you're running or even the industry you're operating in. All you have to do is leverage the right approach and speak to your audience in the most personal and specific way possible.'