Blogs
---
Top 10 Profitable Marketing Niches in 2022 [With Exclusive ClickBank Data!]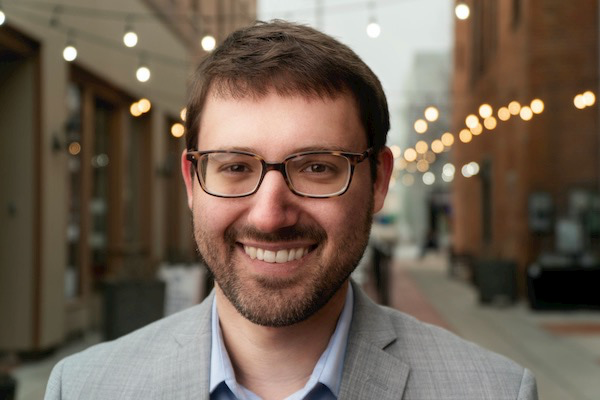 One of the most common questions we get at ClickBank is, 'How do I choose a niche?'
'
Whether you want to create your own product as a seller or promote other people's products as an affiliate, picking a niche isn't always easy.
'
It depends on factors like:
'
Your area of knowledge/expertise

Your passion for the topic

Your ability to monetize
'
Now, while we can't tell you exactly where your expertise and passion lie, ClickBank can speak to the potential for monetizing a niche. In fact, we collect gross sales numbers for every category of products on our marketplace.
'
That's why we can confidently point you toward the following top 10 profitable marketing niches in 2022.
'
1) Dietary Supplements
'
The dietary supplements market is enormous. This product category includes everything from blood sugar support and weight loss to muscle growth and fat burning.
Here's why the supplements niche is so massive:
It has healthy margins with enough breathing room for paid media promotion by top affiliates.

It supports a triple-digit average order value ($150+) on the front-end, without requiring affiliates to wait for recurring revenue.

It's a wildly popular category for people looking to lose weight or get healthier, which has evergreen demand.
'
And the overall health market is continuing to grow. In fact, from 2020 to 2021, ClickBank saw an explosion of 72.4% topline revenue growth in this niche!
On our marketplace, we've seen hit products like Organifi, Flat Belly Tonic, Biofit, and Exipure that do extremely well with audiences across all channels.
'
'
2) Diets & Weight Loss
'
There's no niche more evergreen than diets & weight loss. While we've already touched on dietary weight loss supplements, there are countless other types of products that contribute to diet and weight loss as well.
'
Some of the more popular ones are digital courses or ebooks featuring diets, exercise programs, and other health and fitness advice. This category also includes other types of consumables, such as weight loss drops.
'
If you're interested in promoting health and wellness products, you'll have plenty to choose from ' just know that this is one of the biggest and most competitive industries out there.
'
On our marketplace, some diet & weight loss products include The Smoothie Diet, the Custom Keto Diet, and Eat Stop Eat.
'
3) Dental health
Believe it or not, there are a lot of great products specifically intended for dental care. We like this niche because it's a thriving subset of the broader health and fitness niche. In the dental health space, you enjoy reduced competition while still seeing strong demand and healthy margins.
'
Some examples of dental health products include Dentitox, Steel Bite Pro, and G-Force Teeth & Gums. These are drops or supplements specifically geared toward dental health ' and they perform quite well!
'
4) Survival
'
The survival niche ' also known as prepper or doomsday ' targets people who want to be prepared for disasters and crises. This could include natural disasters like hurricanes, political disasters like war, economic disasters like a market crash, or shortages of key resources like food and water.
'
Because these products lean so heavily on the need to protect your loved ones, they tend to resonate emotionally with their target audience. Most importantly, the current timing is great for the survival niche. The last few years haven't exactly been the calmest ' from COVID-19 to inflation to geopolitical conflicts ' so there's definitely a market for survival right now.
'
Politically, survival audiences skew toward conservative, which means they're often receptive to related political products. On our marketplace, we see 'survival' products like The Lost Ways, Trump 2020 Coin, and The Backyard Miracle Farm.
'
5) Women's Health
'
There's a huge market for older women looking for health and wellness solutions. This is a great audience to focus on because many older women have disposable income that younger women don't have, and at the same time, they are starting to have age-related issues that women's health products can address.
'
Beyond general weight loss, there's actually a pretty sizable list of health sub-niches that resonate with women:
'
Cellulite

Osteoporosis

Flexibility

Yeast infections

Pelvic floor

Fibroids
'
If you want to sell or promote women's health products, you can expect to see strong results through channels like email, Facebook, and blog. On ClickBank, we feature women's health products like Stronger Bones Now, Yogaburn, and Pelvic Floor Strong.
'
6) Spirituality, New Age, and Alternative Beliefs
'
There's a big market of people interested in spirituality, new age, and alternative belief products. This category encompasses things like astrology, tarot, psychics, Law of Attraction, and hypnosis.
'
There's no question that the niche does very well! Typically, these products are positioned as a way to predict or reflect on some other goal, such as financial abundance, love, or self-actualization.
'
Examples on ClickBank include Numerologist.com (which features a patented technology allowing personalized video for every customer), Moon Reading, and Midas Manifestation.
'
7) Marriage & Relationships
'
Not surprisingly, relationships and dating products continue to be huge online.
'
There will always be people interested in finding a relationship or improving the one they're already in! On ClickBank, the marriage and relationships sub-niche is found under 'Self-Help.'
'
Fundamentally, dating products on the market are categorized like this:
'
Attract men

Attract women

Get your ex back

Save your marriage
'
Along with these broader categories, there are also products related to sexual performance and technique, becoming better at text messaging, and other tips for success with dating.
'
Examples of marriage and relationship products on ClickBank include Mend Your Marriage, His Secret Obsession, and The Ex Factor Guide.
'
8) Green Products & Alternative Energy
'
The category of green products & alternative energy includes both green physical products to buy, as well as digital plans for setting up a green situation at home.
'
A few examples include Backyard Revolution for solar panels, SEPTIFIX for septic tank treatment, Ground Power Generator for backup power, and Build a Container Home for building your own home from a shipping container.
'
Overall, this is a great area to target buyers who are handy, want to save money, and may be interested in going green or limiting their carbon footprint.
'
9) E-business and e-marketing
'
Lots of people are making money online ' that's why other people will pay them to find out what they know!
'
E-business and e-marketing is such a broad category that it's hard to pinpoint exactly what qualifies. Just think of it primarily as a place where people can go if they want to boost their income or grow their business. We see a ton of successful offers in the e-business and e-marketing space that teach people how to build or market their own online business.
'
On our marketplace, this includes money-making systems like Perpetual Income 365 and Recession Profit Secrets, as well as tools like Sqribble (which can help you create ebooks faster) or ConversioBot (a chatbot that can help generate leads and sales on your website).
'
E-business is another huge opportunity with 17% year-over-year growth on ClickBank. This is likely due to the pandemic, where many laid off or furloughed workers turned to the web to support themselves. It also is one of the rare niches containing products with four figure price points ($1K and up).
'
10) Home & Garden
'
Lastly, we have another huge category that covers the gamut from pets to woodworking. Anything related to home and garden can be found here.
'
Some of the most successful include woodworking plans, dog training, and growing plants. Some of the top ClickBank products in this niche include Teds Woodworking, Brain Training for Dogs, Ultimate Small Shop, and Aquaponics 4 U.
'
Conclusion
'
So, if you're an affiliate or a product owner, what can you do with all this information about the top profitable marketing niches in 2022?
'
Well, without getting into specific numbers, we can say that the top niches in this list are orders of magnitude larger than the ones farther down. If you want the most potential earnings within the largest markets, I would look there.
'
On the other hand, it may be easier for you to grab a bigger piece of a smaller pie with something farther in the list. Only you can decide which niche is right for you.
'
Either way, we hope this list of the top 10 profitable marketing niches has been helpful for you! Good luck with your business in 2022.

About the Author
'
Daniel Thrasher has been a digital marketing and SEO expert for more than 10 years. As Content Manager at Clickbank, he writes about all things affiliate marketing, ecommerce, and business on the ClickBank blog. For more insights, head over to: https://clickbank.com/blog