Brochures
---
Jul 16, 2021
The Data Behind Single and Multi-Publisher Customer Journeys (and how to maximize your publisher relationships)
The customer journey has gotten… complicated.

Traditional marketing funnels imply a smooth transition from awareness to purchase — but experienced marketers know it's never that simple.

The path to purchase can be messy, which is why Google called it the "messy middle."

Translation: don't put all your eggs in one publisher basket.

You need to diversify and maximize your publisher relationships, and you need the data to do it.

CJ Affiliate analyzed data from across their entire network, and discovered how publisher interactions affect key performance indicators.
Fill in your details below to download the report for free!
(Spoiler: the impact is huge. Don't miss out on these insights!)
Grab this report so you can:
Leverage the opportunity in complex buyer journeys

Compare single-publisher and multi-publisher results

Retain and win customers

Increase AOV

Get advice from top publishers on forging the best partnerships

Stay competitive in a rapidly changing industry
When it comes to getting and keeping your customers' attention — the competition is fiercer than ever. If you want to get ahead, leveraging publishers in the "messy middle" is the key.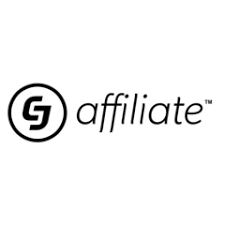 This report is sponsored by CJ Affiliate. With over 20 years of experience, CJ Affiliate are the most trusted and established name in affiliate marketing.
FILL IN YOUR DETAILS BELOW TO ACCESS THE REPORT