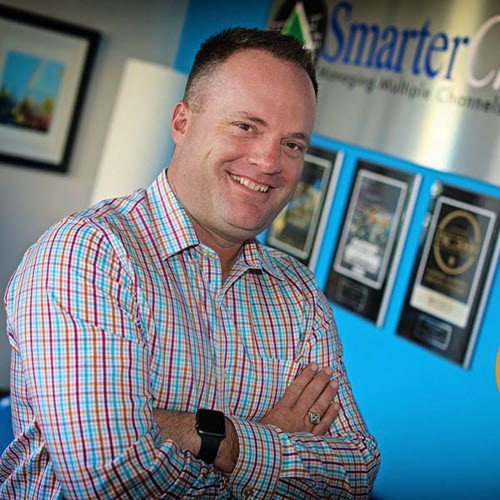 Matt Frary
CEO and Founder
,
SmarterChaos, Inc.
Matt Frary is CEO and Founder of SmarterChaos, Inc. – a Digital Performance Marketing Agency focused on driving customer acquisition. Known as the "Chief of Chaos," Matt brings his entrepreneurial drive, positive outlook and trendsetting strategic thinking to the affiliate marketing industry. He's regularly sought out to speak both locally and nationally and is considered an industry visionary in Affiliate and Digital Marketing.
His personal motto "Make It Happen" propelled him to launch six successful performance marketing companies, including SmarterChaos. SmarterChaos boasts national brand clients including Manscaped, FabFitFun, eBags, Dollar Shave Club, Meredith Magazines and many more. The company has also been listed four years in a row on the Inc. 5000 Fastest Growing Companies in America and is a Forbes Agency Council member.
Matt is a Founder Institute Mentor in Denver, Colo., an Alumni Advisor for the Thunderbird MBA program at Arizona State University and a Board Member for the Castle Rock Primary Employers Board in Castle Rock, Colo. Matt is also Founder/CEO of She Is Media, Chief Influencer of Webfluential U.S., Owner/CEO of Elite Media Partners, Chief Deal Taker/Owner at DealTaker, and Owner/Consultant of SmartDog Marketing.

To learn more about Matt, visit: https://www.linkedin.com/in/mathewfrary/