Blogs
---
Feb 12, 2019
Awin Announced as Global Sponsor for Affiliate Summit Europe 2019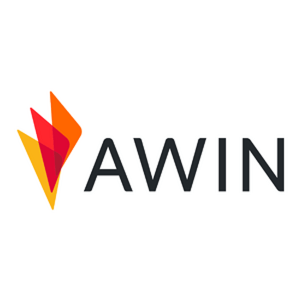 6th February, 2019 (London) ' Awin has confirmed its support for Affiliate Summit Europe 2019 by coming on board as the exclusive Global Sponsor. The continued commitment reflects the increasing opportunity the event presents to help brands and affiliates understand and leverage the performance-based marketing model across European markets.
Rosie Brewster, Event Director of Affiliate Summit has said 'We are really excited to welcome Awin for Affiliate Summit Europe. The event will feature a two day immersive exhibit hall (new for 2019) featuring all the biggest networks and technology providers and we are pleased Awin will be part of this'
''Following the success we've seen from our global sponsorship at Affiliate Summit APAC in 2018 and carried through at Affiliate Summit West earlier this year, we're looking forward to carrying this through at the European event in Amsterdam. We have a fantastic team attending the event looking to explore'new'business opportunities, to connect our current clients with new potential partners, to increase revenue generating opportunities available to'them' Lisa Hammond, Group Marketing Director, Awin.'
Awin will also be taking part in the CEO panel ' View from the top: Performance marketing in 2019 alongside TopCashBack, Rakuten Marketing, TradeDoubler and Impact.
At the event, 'Awin will release the 2019 edition of The Awin Report, the global definitive guide to the affiliate industry. The new version will feature extended Q&As for each of the individual'market chapters, guest-authored thought leader articles and numerous case studies featuring Awin's work with key partners including advertisers, publishers, agencies and technology partners.' Come and meet the team at the Awin Coffee Lounge during the event.
'
'
Sponsorship and exhibition opportunities are available to purchase for Affiliate Summit Europe. To find out more about #ASEURO19 and to download the sponsorship brochure visit:' www.affiliatesummit.com/aseuro19-exhibitor-and-sponsorship-packages
'
***ENDS***
For more information, please contact:
Affiliate Summit
Phil Brown
+44 (0) 20 7384 8120
philbrown@affiliatesummit.com
'
About Awin:
Driving sales for their partners since 2000 with award-winning affiliate marketing solutions and exceptional service, zanox and Affiliate Window were rebranded in March 2017 to become one global network, Awin.
In September 2017, Awin merged with longstanding European competitor, affilinet who has been providing publishers, advertisers and agencies with sophisticated, performance-driven solutions since 1997.
Since then, local Awin and affilinet teams have integrated, and following a successful first year as part of the Awin Group, affilinet is now operating under the Awin brand.
Find out more here: https://www.awin.com/gb
About Affiliate Summit Europe 2019
Brought to you by the creators of the biggest affiliate marketing event in the world, Affiliate Summit Europe 2019 (#ASEURO19) is set to be the number one event for affiliate marketers in Europe. The event will take place on March 12-14, 2019 in Amsterdam.
It features:
A new immersive exhibition hall: relax and refuel zone, games area, and vertical meet up zones.
The Happiness Hub
Open Space
New content and formats including debates, campfire sessions and silent disco talks.
The legendary Meet Market ' a 6 hour networking event, packed with affiliates, merchants, vendors, networks, technology, providers, digital agencies, and traffic sources
Find out more at: https://www.affiliatesummit.com/euro
'
'