Blogs
---
Mar 10, 2020
First 10 speakers revealed for #ASEURO20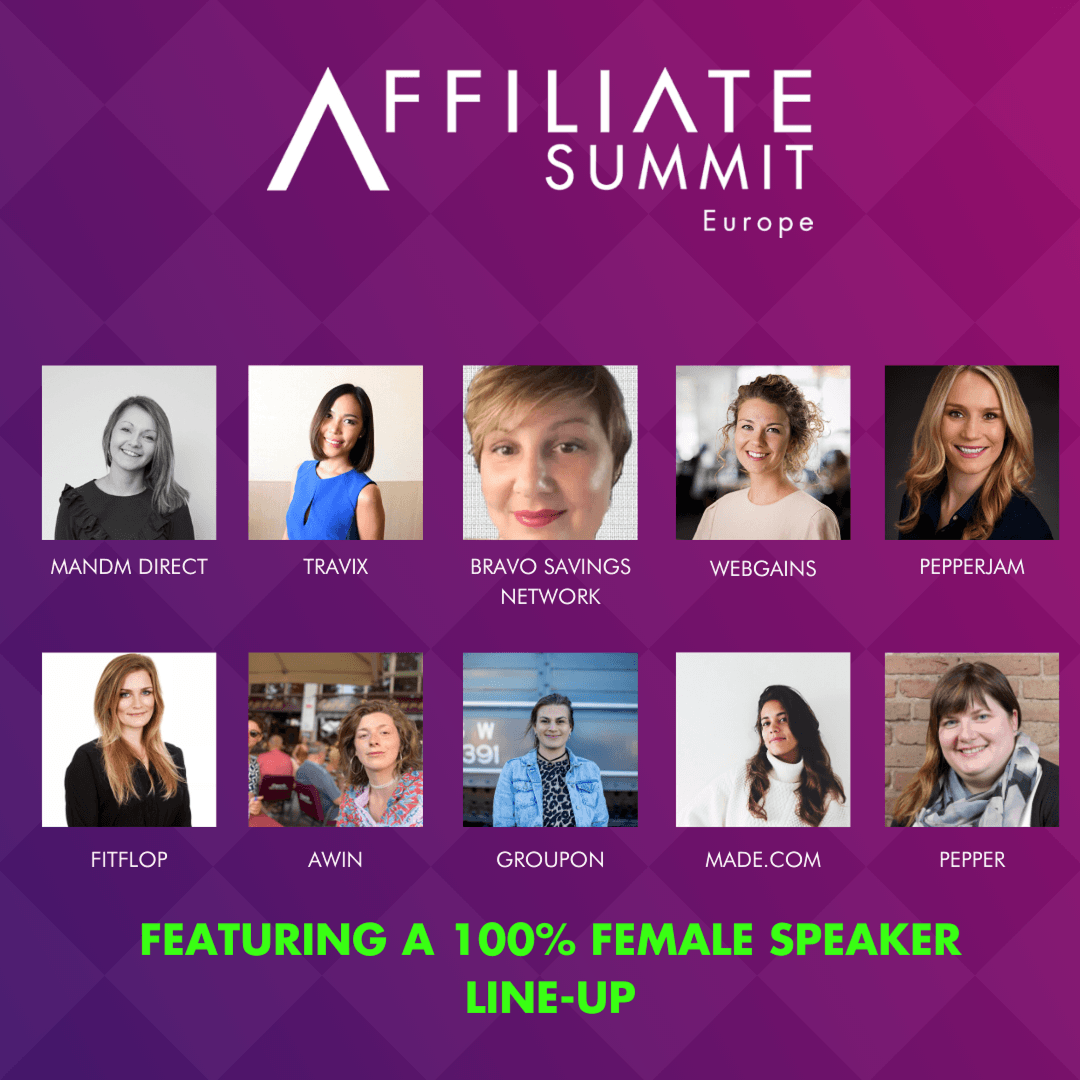 DRUM ROLL PLEASE...

Our first 10'speakers at Affiliate Summit Europe 2020 have now been confirmed!

With them, they bring real life strategies they are using to transform their business.
And guess what? They are'revealing ALL the tactics'they use so you can get back to the office and take your business to the next level.

Please welcome...
'
Catherine Comerford, Global Digital Marketing Manager, FitFlop'

Challenged with the true value of influencer marketing? See how FitFlop have been using hard data to demonstrate the ROI and win more budget!
Kate Irvine, Senior Commercial Contracts Manager, Awin

What do you meme!?'How Awin are using the decision making process that Gen Z undertake prior their purchase to leverage profits!


Dani'lle Schoop, Senior Brand Manager,'MADE.COM

Made.com reveal how you can create desire and awareness with the right people and strategy. Learn how to ensure customers are advocates for your brand.
Lena Meyerholz, Team Lead Partnership Management DE, Pepper

Pepper will teach you how they are using social shopping to enable you to regain consumer's trust and engagement!
Clare Gore - GM, Coupons International - Groupon

Are you an advertiser, network or publisher? Find out from International Coupons how you can reignite the creativity this industry so deeply needs.
'
April Roberts, Partnerships Manager, MandM Direct

Find out how'MandM Direct have fueled growth in 2020 through its data first approach to acquisition and retention. Check out our'interview with April'here.



Nattiya Hothong, Global Affiliate Project Lead, Travix

Hear how Travix have grown their affiliate sales and how'you'can tackle hidden struggles in your global strategy.




Elena Sanesi, Account Manager, Bravo Savings Network

Black Friday turns Green! Are you an advertiser, network, or publisher?'Find out how Bravo Savings Network'Green Friday'initiative and new couponing strategies impacts consumer behavior.



Ami Spencer, Chief Operations Officer, Webgains

Ami will dispel those myths that affiliate marketing is only a channel for discounting. If you're an advertiser, this one's for you. Get practical examples of how to use partners to drive full price sales.



Maura Smith, Chief Marketing Officer, Pepperjam

Maura will eradicate historical biases that prohibit affiliate growth and show you how to leverage affiliate marketing as a primary channel to drive immediate value.



WATCH THIS SPACE -'the full agenda will be released soon. Whether you're an advertiser, affiliate, supplier, or network, we have carefully curated content just for you. It's time to take your business to the next level!